£3.3m multi-let industrial estate sold as strong investor demand continues
July 2019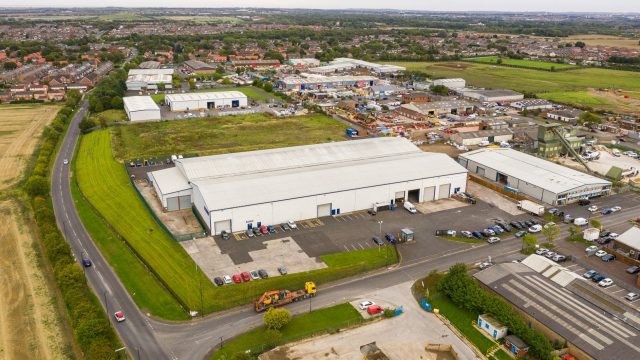 A Newcastle industrial and warehouse investment has been sold by Naylors in a £3.3m deal. Brunswick Park, near Brunswick Village, marks the first investment for the fund which is the result of a partnership between asset manager and industrial developer Chancerygate and property-focused investment company JR Capital.
The nine-unit industrial and warehouse development totals 71,700 sq ft and is based around five miles north of Newcastle city centre. Brunswick Park is 90% occupied and has a further three acres of land available for development. The vendor was Litton Property Group, which owned the property since 2003.
Fergus Laird, head of investment agency at Naylors, who acted as sole selling agent on behalf of Litton Property Group, said: "This transaction perfectly illustrates the strong demand and limited supply of multi-let industrial property investments.
"The final sale price was slightly greater than the asking price and equates to a yield of 8.45%, which is a tremendous result for our client who will now plough funds into a number of new development projects. We are delighted to have been retained by the new owner as joint letting agents for Brunswick Industrial Estate."
The fund will invest in improvements across the development and generate new income by bringing the three acres of vacant land into use as open storage.
Chancerygate head of asset management Rory Finnan said: "Acquiring Brunswick Park is a significant first milestone for our joint fund. The development offers high-quality industrial and warehousing units and consistently attracts high demand, making it an excellent fit for our investment and asset management strategy.
"We take an entrepreneurial approach to asset management and will add further value to the development by opening up new sources of income. There is a lack of supply in secure and surfaced open storage in the area, so this is a clear commercial opportunity for us.
"The fund is moving at pace with other acquisitions and we expect to make further announcements soon."
Eight of the nine units at Brunswick Park are currently occupied, ranging in size from 3,800 sq ft to 19,480 sq ft. Current occupiers include pipeline inspection device manufacturer Rosen and pharmaceutical, medical and healthcare distributor and wholesaler Alliance Healthcare.