A big thank you to all our sponsors
September 2015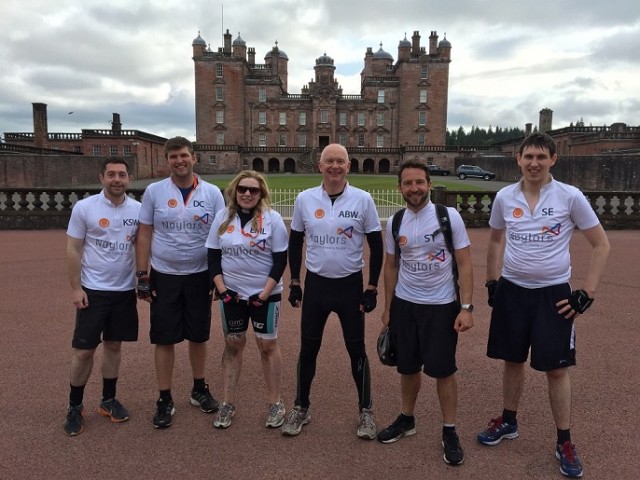 A big thank you to all those who sponsored us for the Buccleuch Property Challenge, with the help of your generous donations we have managed to raise over £1,000 for North of England Children's Cancer Research (NECCR).
This was Naylors 9th annual Buccleuch's Property Challenge, two teams of surveyors completed the six hour fun-filled, yet gruelling adventure race which was held at Drumlanrig Castle Estate. The teams were put through their paces with a number of challenges including; running, cycling, orienteering, swimming and highland games, and were very pleased to finish in 21st and 23rd place.
Naylors have participated in all nine challenges over the years, raising money for various charities. This year we chose to raise money for NECCR (North East Children's Cancer Research), a local children's charity formed in 1979 by a small group of parents whose lives had been changed forever by childhood cancer. Over the past 30 years the NECCR has helped fund research that has established the North East as one of the world leaders in the research of childhood cancer. To date the charity has raised over £30 million.
If you haven't sponsored us and would like to there is still time, please follow the link… https://www.justgiving.com/NaylorsSurveyors/