Beacon of Hope for NHS Job Candidates
June 2023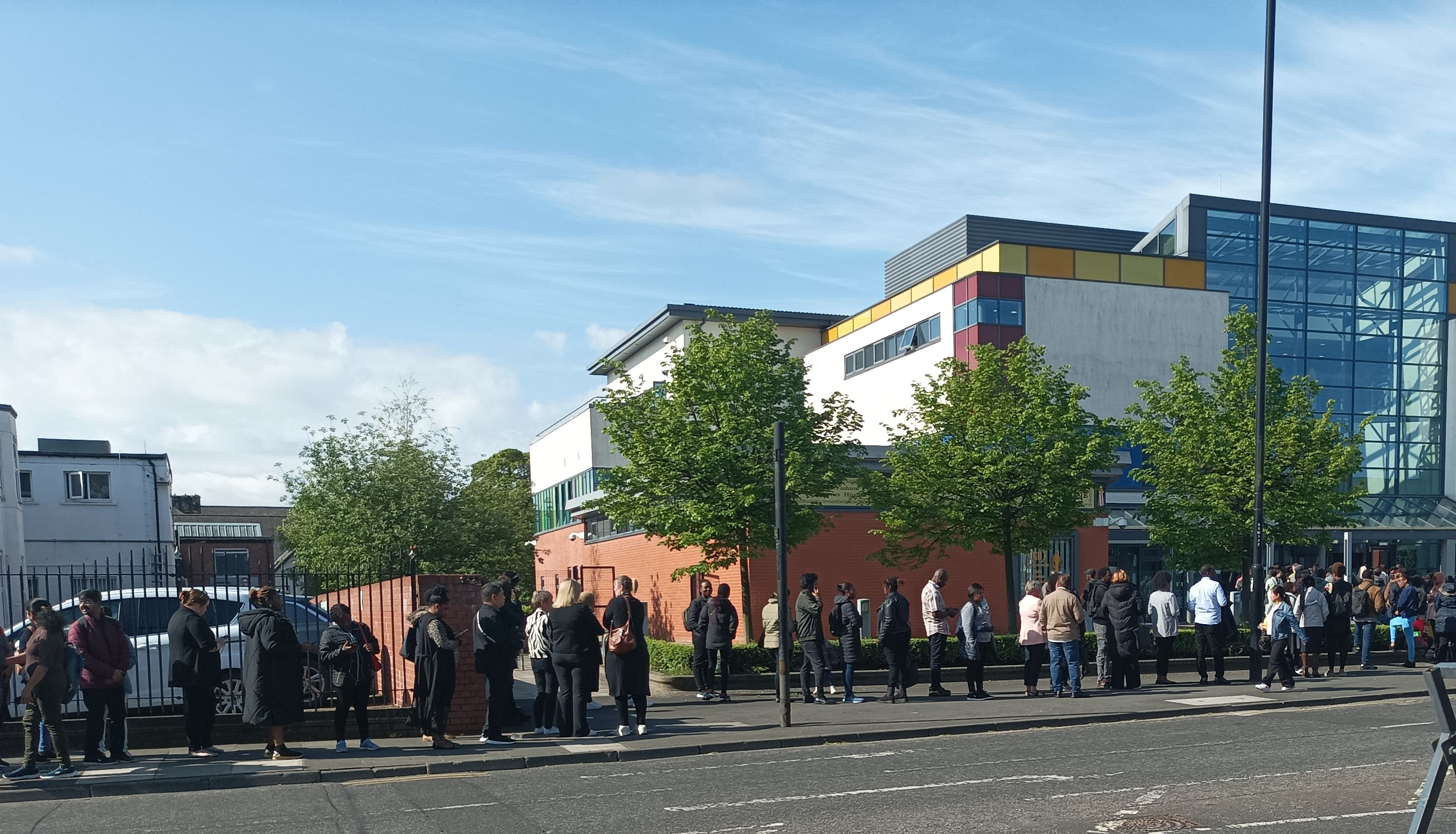 The NGB team at the Beacon on Westgate Road, Newcastle is delighted to have been working with the Newcastle NHS Trust and online job board Indeed to support a major joint project to recruit hundreds of local people into front line roles in nursing, healthcare and related posts, across a wide range of clinical areas.
A hugely popular recruitment workshop at the Beacon on 23rd May attracted more than 1000 enthusiastic candidates from across the North East. They were keen to apply for a range of full-time, part-time or voluntary positions in various specialisms based at the Trust's many sites.
NHS staff and Beacon staff worked together throughout the day to create a smooth process which facilitated the screening, job-matching and interviewing of around 300 candidates in an innovative one-stop job shop event taking place throughout the building.
Many more candidates who could not be interviewed on the day were provided with special QR codes which will give them priority access to forthcoming interview opportunities.
The event also brought together representatives from numerous charities including The Princes Trust, Volunteer to Career, Family Hub, Women's Health Charities, Smoking Cessation and others who were on hand to discuss their work and volunteer opportunities they could offer to help people gain the right experience to equip them for a career in the NHS.
More than 300 candidates were screened on the day and given the opportunity to learn more about the NHS and associated charities. Almost all were then interviewed on site by NHS staff. The vast majority have now been offered jobs and/or voluntary positions.
Due to the unexpectedly high level of interest, it was not possible to see everybody on the day.
All those who were not seen were given a special QR code to access further information and register for future events. At the time of writing, 650 people had already used the QR code to register for future events.
Event Organiser for the NHS, Kristina Simpson thanked all staff involved for their professionalism and commitment on a long, hard day and judged the event a great success, saying; "It has all been so worthwhile. The standard of candidates has been extremely high and we have been able to offer jobs to many of those who attended. It's an additional bonus to have so many more to follow up. It is good to see that so many people are enthusiastic about joining our fabulous NHS team."
Beacon Customer Services Manager, Marie Watson commented; "We have a strong community ethos here at the Beacon and our team members are proud to have been able to facilitate this opportunity to help skilled local people find employment at the same time as supporting our local NHS Trust in its efforts to recruit qualified and experienced staff into those valuable roles we all rely on so heavily."
The Beacon has a wide range of meeting and conference rooms to facilitate business events of various sizes. For more information visit the Beacon website www.thebeaconnewcastle.co.uk or call 0191 242 4894