Business centre snapped up by Manchester investment & development company
November 2017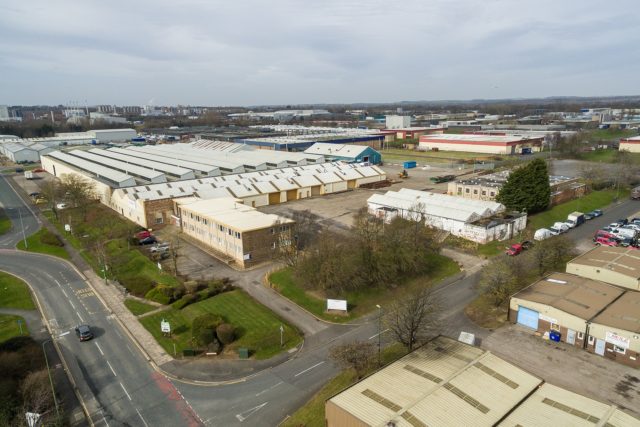 Commercial property specialist Naylors has completed the sale of a high-yielding industrial facility to investment and development company, MCR Property Group.
Acting as sole investment agent, Naylors placed Langton Business Centre in Newton Aycliffe on the market with an asking price of £1.85m, on behalf of South Street Capital.
A substantial industrial facility with offices and development land, Langton Business Centre sits on a 10-acre site and was originally built in the 1970s. The property has subsequently been subdivided into individual units and has over a dozen tenants in occupation including Gestamp Tallent and Husqvarna UK.
Since 2014, the investment had been in the hands of South Street Capital, a London-based provider of asset management and multi-family office services for private and institutional clients, on behalf of an overseas investor.
With a total area of 188,000 sqft Langton Business Centre carries a rental income of over £257,000 per annum.
Chris Donabie, director at Naylors said: "Langton Business Centre has proved to be a sought after investment and we are pleased to have completed a very successful sale. The investment offers a number of opportunities to improve the income profile, such as letting the vacant accommodation and re-gearing leases.
"There are also 2.4 acres of development land which offers further scope for increasing the returns."
James Harrison-Topham, investment director at South Street Capital UK said: 'As part of our active management strategy we were able to significantly increase the rental income of Langton Business Centre. There are a number of angles for further enhancement of the asset, which the new owners can pursue."
Manchester-based MCR Property Group, which was established in 1989, has in recent years moved from retaining long-term assets to trading, specifically concentrating on securing opportunities where they can add value.