Commercial Property Investors - How to Survive and Thrive after Covid-19
September 2020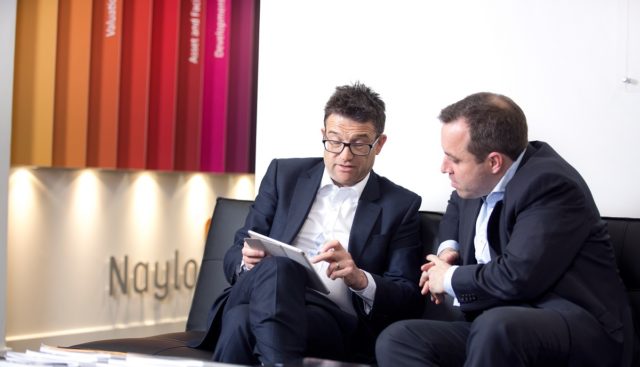 The world of commercial property investment is likely to be tested in the months and years ahead, as our economy adjusts to a raft of behavioural changes and new regulations in the wake of COVID-19.
From the private investor with a single property asset to portfolio owners with retail, offices, industrial units, or any form of commercial property, the fallout of the pandemic and the likelihood of a recession will present challenges as well as opportunities.
Some sectors may be hit worse than others and we may see some perform more strongly than before. For example, greater demand for logistics solutions to satisfy increased levels of online retail activity should be another shot in the arm for well-located industrial property.
At Naylors Gavin Black, we believe that pro- active asset management is essential to protect the value of our clients' assets in good times and bad. Given the uncertainty of what the months and years will hold, we recommend investors concentrate on four key areas:
Know your tenants and communicate regularly
The need to understand a tenant's business and maintain regular and constructive dialogue is never more important than during recessionary times. It is crucial to try and understand to what extent your tenants have been adversely affected and whether this may cause issues with the payment of rent. Income is the most critical element of commercial property investing, accounting for around 70 per cent of total return over the long-run. If your tenant's business is struggling, there is also the prospect of non- payment of service charge or that repairing obligations will not be adhered to.
Deal with vacancies
Vacant property can be a common consequence of tougher economic times. In such instances, our Property Management team works closely with Agency colleagues to begin marketing vacancies at the earliest opportunity. It may be appropriate for some physical works to be undertaken to help improve letting prospects and it is essential to understand the current rental levels and incentives appropriate to the vacant property.
Work with tenants to re-gear leases
There are often benefits for both landlords and tenants when putting new leases in place, which better reflect the current circumstances. Landlords can often secure longer term income, potentially at the expense of a rent-free period or another form of incentive for tenants. There can also be benefits in bringing leases to a premature end in order for landlords to secure early vacant possession and unlock value.
Find opportunities to add value
Changing the use of a property to better suit the current tenant demand is one way to add value and deal with changing economic circumstances. We also work with clients to identify opportunities to secure planning permission for higher value uses or generate income from underutilised parts of a building.
At Naylors Gavin Black, our clients benefit from our collaborative in-house departments including agency, investment, building consultancy and management, ensuring a diverse range of expertise to protect and improve the value and income stream of their properties.
For more information please email fergus@naylorsgavinblack.co.uk or chrisd@naylorsgavinblack.co.uk