Communication, relationships & a positive outlook - adapting to Covid-19
May 2020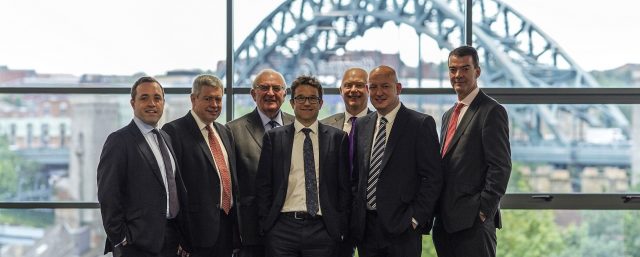 As the world adapts to Covid-19, those working in the commercial property sector face a unique set of challenges as they try to maintain some form of normality and support businesses through the pandemic.
We look at how the team at Naylors Gavin Black has been affected so far and how we are adapting on a day-to-day basis  to continue our delivery of commercial property services, amidst one of the most challenging environments for generations.
The changing workplace
Once lockdown came into force in mid-March, as was the case for many businesses, the Naylors Gavin Black team transitioned to home working, quickly adapting to the new routine.
For several years, we have enabled staff to work from home, putting the required technology in place to facilitate the various requirements of our agents, building surveyors and property management team. Whilst these measures have undoubtedly put us in good stead to help transition to full scale home-working, the depth of the current situation could never have been foreseen.
Across the firm, our daily activities are centred on maintaining good landlord and tenant relations as we work towards achieving a balanced solution that caters for the immense pressures both sides are experiencing.
The many years that have been invested by our staff in establishing strong personal relationships is now standing us in good stead and will be integral to getting us through the next few months and ultimately emerging all the stronger.
Communication with colleagues and clients via video call can never be as effective as physically sitting in the same room, but we have identified benefits. The valuable time saved by not travelling to meetings is significant and the benefit to the environment of this trend on a global scale cannot be underestimated.
Many transactions paused – but not all
Whilst the sale and letting of offices, shops and industrial units is a mainstay of our business, the pandemic has almost brought the world of commercial agency to a standstill.
A key component of every property transaction is a physical inspection, in the first instance to enable prospective purchasers or tenants to inspect, but thereafter for building surveys and contractor visits. However, under the new regime the inability for these physical inspections to take place has put the brakes on deals, which is never good news for anyone.
One sector where occupier demand remains strong is the industrial market. Quality warehouse space is in short supply and thanks largely to online shopping, the UK logistics sector is now more important than ever before. So much so, that despite all of the challenges, we have just agreed the sale of a 13,000 sq.ft warehouse as a direct result of current market conditions.
Longer term we expect to see greater demand for logistics premises as more people rely on online shopping.   The global pandemic has awoken manufacturers to significant risks to ready flow of goods from their 'offshore' supply chains abroad and our further prediction is greater 'onshoring' in the coming years which ensures that manufacturers have greater control and certainty of ready supply at any point in time.
Thankfully, for many years, those working within the agency world have understood the importance of good communications and we continue to stay in regular dialogue with our contemporaries to try and keep transactions moving forward.
If deals are difficult to progress for occupiers of commercial property, for investors it is an even bigger challenge. In the main, we are seeing that investors are watching the market and unlikely to resurface until there's some form of stabilisation.  There are those sitting on cash and hoping to see distressed opportunities, but at the time of writing there have been few opportunities in this regard.  Investors in particular will be looking at their exposure to risky high street retail and leisure sectors at present.
Furthermore, the investment market is underpinned by bank lending and in the current climate assets of all sizes have become more far more difficult to value – especially if you can't arrange an inspection!
Restrictions hold back building projects
As soon as it became apparent that a lockdown scenario was likely, our Building Surveyors worked hard to complete as many site inspections as possible before lockdown polices were put in place.
Thanks to this foresight, when the restrictions came into force the team has been able to transition to desk-based work, albeit they are now finding that many building materials are not available and in most cases workforces are not permitted onto site.
Currently, site visits are not permitted unless there is an emergency scenario and any projects which were already under way have been reassessed from a health and safety point of view.
We have reviewed projects with clients to determine whether they are time critical and in most cases they have been placed on hold to avoid any contractual issues arising.
Ensuring buildings are safe and compliant
Our Property Management team are making good use of their established relationships with the tenants who occupy the 140+ properties in our management portfolio to ensure buildings are compliant and all running as they should be.
We are working with insurers to log the now empty buildings to ensure compliance with the empty property provisions. Reducing costs is a key focus across the portfolio to assist our tenants and clients, avoiding unnecessary costs whilst the uncertainty continues.
Understandably we are dealing with requests from tenants for rent holidays, whilst assessing the impact of new Government support guidelines. In turn, there is a need to update landlords on a daily basis and provide regular income schedules.
Our Facilities Management Helpdesk for tenants continues as normal with the office phone transferred to mobile phones and reporting of issues via email.
From an accounts point of view, we are focussing on keeping money moving – getting money in and money back out again is vital.
Embracing change
Whilst for now strong communication and client relationships are helping us to continue to provide essential services, we are yet to see the long-term effects of the pandemic on the commercial property market and the companies with which we work. As a team we will continue navigate our way through the challenges with a positive outlook and embrace a new way of working.