Completion of Phase 1 of Vaux is on track for early 2019
July 2018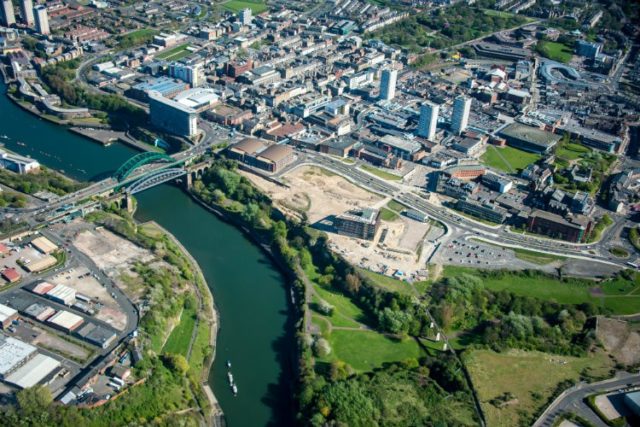 In Sunderland work has restarted on one the North East's most significant new developments.
Sunderland City Council's development partner Siglion has this week confirmed that Tolent Construction has been appointed to complete phase one of the Vaux development which includes The Beam,  new infrastructure, a public square and continuation of the Keel Line.
It is expected that The Beam will open early in March 2019, delivering over 59,000 sq ft of office and leisure space and is currently being marketed by appointed letting agents Naylors and Knight Frank.
Jessica Ross, associate director at Naylors said: "We are very pleased to see on-site progress at Vaux and completion of The Beam early next year. We have already received a good level of enquiries for office space within The Beam so this news is significant in order for us to be able to make progress with interested parties".
David Roberts of Siglion, said: "The Beam is going to be an iconic building, and it is already making an incredible impact on the skyline in Sunderland. We are pleased that, after a pause, we'll soon see work resume on site to deliver this ground-breaking building."
To find out more about the opportunities available at Vaux contact jessicaross@naylors.co.uk