County Durham Distribution Space In New Hands
November 2021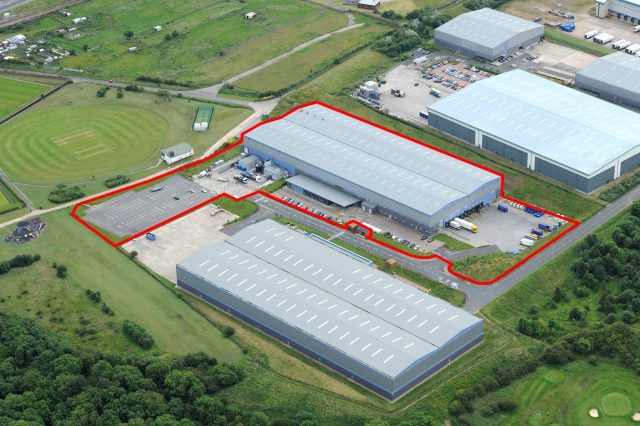 Naylors Gavin Black has completed the sale of over 132,000 sq. ft. of high-grade distribution space in a move that will allow the new owners to tap into strong demand for North-East warehouse and logistics facilities.
The deal brokered by Naylors Gavin Black, acting for vendor Imbue Property, has seen the real estate investment management company Vengrove acquire units seven and eight at County Durham's Foxcover Distribution Park – the only Grade A unit above 50,000 sq. ft currently available in the region.
Plans are now unfolding to refurbish the vacant warehouse and office space ahead of the site being remarketed jointly by Naylors Gavin Black and letting agents Savills for a rent of £665,000 per annum.
Keith Stewart, partner at Naylors Gavin Black, who said the property is a terrific acquisition by Vengrove, added: "We are already seeing strong interest and we are confident that given the current levels of demand, the unit will quickly go under offer.
"Foxcover Park is undoubtedly an ideal location for an ambitious regional or national logistics and distribution operator looking to take advantage of a strategic hub, with good access to the region's road network as well and the North East ports including Port of Tyne and Teesport."
The property attracted several bids from investors and owner/occupiers during the sale process, reflecting the positivity in the industrial market – more so that an investor of Vengrove's calibre has acquired an empty industrial unit – and the strength of the North East industrial market.
Will Hunting, head of investment at Vengrove, said: "Seven and eight Foxcover is a great fit for our value-add industrial and logistics strategy and is another acquisition for us in the North East, a market we have extensive experience in."
Foxcover Distribution Park sits within an established industrial location, which is home to a number of national and regional manufacturers and distributers including Yearsley Logistics, Biffa, Robertson Group, CSL and Metro Mail.