Cut-price office space up for grabs in bold move
November 2019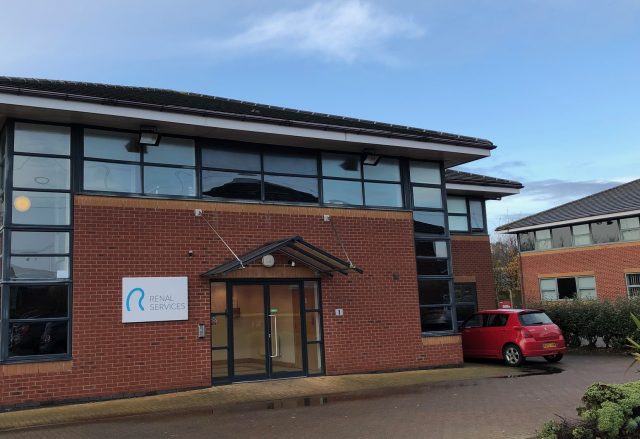 A discount is being offered on a quality self-contained commercial premises in a bold move by owners, making it the lowest cost office accommodation in the Newcastle area.
The property, on Orion Business Park in North Tyneside, has been made available through Naylors Gavin Black LLP after it advised landlord Green Lane Capital to take the decisive step.
Unit 1 at Hedley Court, which is located just off the A1058 Coast Road and only a mile from the Tyne Tunnel, is now available at a rent of just £4.95 per sq.ft.
Andy Preston, founder of Green Lane Capital, a property investment and development firm based on Teesside, explained: "We are operating in a market place where there is a high level of uncertainty for the business community and with quality premises difficult to come by in such a prime location.
"This office unit has been fully fitted out with a kitchen, break out area, and two private offices, and while it could be improved with some modest cosmetic work, if offers incredible value for money."
The fully carpeted building with raised access flooring, which until recently was occupied by Amec, has suspended ceilings and is within walking distance of the Silverlink Retail Park with the Route 19 bus link right outside.
Chris Pearson, partner at Naylors Gavin Black, said: "This is not the first time we have advised such a bold strategy and secured positive results. Our client has recognised the market conditions and addressed them to make this well-equipped space all the more competitive.
"I can genuinely say that this property offers the lowest cost office space available in the Newcastle area, and the service charge is also extremely competitive. Overall it's an outstanding opportunity."
For further details about Hedley Court, call us on 0191 232 7030 email chrisp@naylorsgavinblack.co.uk