Double appointment in Management...
January 2017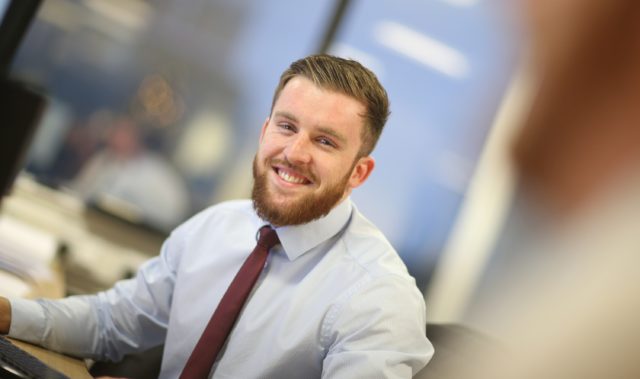 Naylors has announced a double appointment as part of its expansion strategy.
The Newcastle-based firm has appointed Viv Walker as property manager following a number of new management instructions, which the firm secured in 2016. Viv is responsible for liaising with tenants and contractors to ensure that the firm's extensive management portfolio is managed to a high standard. With a background in electrical planning, Viv managed a nationwide team of 8 people for 5 years before joining Naylors.
She commented: "I was attracted to the role at Naylors following a recommendation from a friend and from the outset I was impressed with the firm's work ethics. This is a very varied role but one which I am really enjoying, and my experience enables me to ensure that tenants are happy and buildings are operating smoothly."
The firm has also appointed Martin Watson as building surveyor to work within the facilities management and building consultancy teams. Martin is responsible for managing over 30 properties across the North East and Yorkshire. His role will involve carrying out building surveying related tasks including reactive maintenance inspections as well as the planning and design of new projects.
Martin graduated from Northumbria University in July 2016 after which he worked at the House of Commons as a building surveyor and project manager.
Martin commented "From my time at Northumbria University I was well aware of the type of work Naylors carry out and the wide range of buildings they manage. I have an interest in Building Information Modelling (BIM) and how digital tools can help to improve the design, construction and management of buildings. I am currently looking to see how BIM can be used to help the management of buildings at Naylors."
In 2016 Naylors announced plans to increase its turnover to £2 million over a five year period following the appointment of non-executive chairman, Jon Symonds, who has helped the company establish their growth strategy.