Dukesway Central appointment for Industrial Agency
July 2016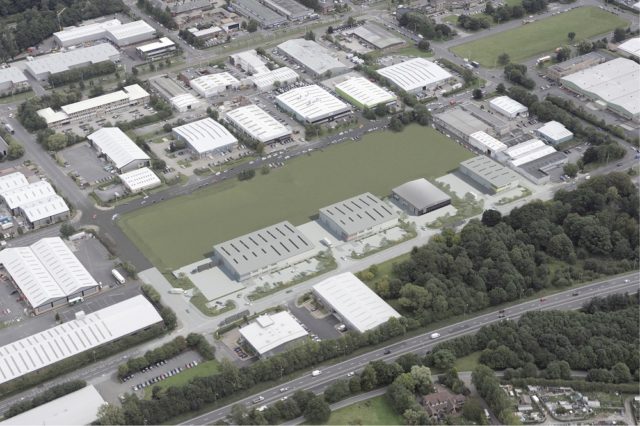 Our Industrial Agency team is delighted to have been appointed as letting agent on a new speculative development on Team Valley.
Building works have now started on the first phase of Dukesway Central, which will provide three medium-sized industrial units, each one capable of taking 20 tonne overhead cranes.
The largest unit being built is 26,630 sq ft. The others will have 20,000 and 12,000 sq ft of space.
UK Land Estates is delivering the scheme, which is the first speculative build of its size in the region for eight years.  The developers received planning approval for 200,000 sq ft of buildings on the 10 acre site.
Keith Stewart, head of Industrial Agency at Naylors said: "We are delighted to have been appointed on this high profile speculative development.  Dukesway Central is a prime spot located between the main thoroughfares of Dukesway and Princessway and the strength of the location along with the high specification of the units will be very appealing to occupiers.  There remains a shortage of high quality units of this size and we anticipate a high level of interest from a range of companies."
Keith Taylor, managing director at UK Land Estates, said the development is a further sign of the company's confidence, both in the economy and in their flagship estate, he said: "This is further evidence of our belief in, and commitment to, industry in the North East. Our partners agree that we should be building again."
Earthworks and civil engineering has already begun and completion is expected by February next year.
For further information on the available units please contact Keith Stewart on 0191 211 1559 or email keithstewart@naylors.co.uk