Energy efficient office now full thanks to work by Naylors Gavin Black
February 2020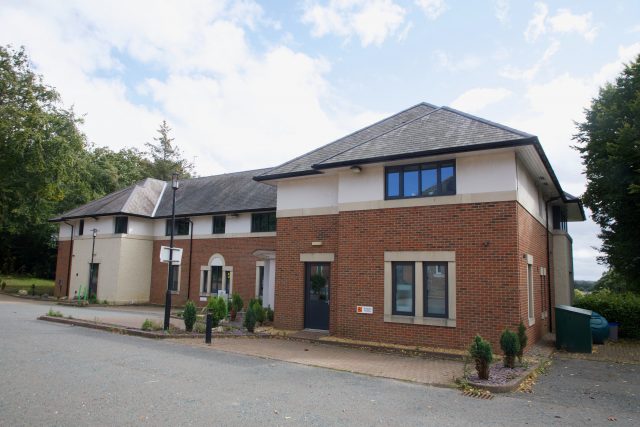 A software firm has taken space in one of the most energy-efficient office spaces in the region following a deal secured by the North East's largest independent commercial property consultancy.
Intelligence Fusion, a Software as a Service (Saas) company, has agreed to a five-year lease for the first floor of Aykley Heads Business Centre, the ground floor of which is occupied by landlord the North East England Chamber of Commerce. The growing company has relocated into the larger premises from nearby Salvus House.
The Chamber engaged Naylors Gavin Black to complete the refurbishment of the building after being impressed by its results for a similar project carried out on their behalf at Newcastle's Stamp Exchange.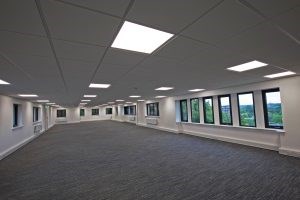 A fundamental objective of the project was to improve the business centre's energy efficiency as it previously suffered from high solar gain in summer while being too cold in winter. After a full layout redesign and renovation project managed by Naylors Gavin Black, the property's environmental impact has been significantly reduced.
Michael McCabe, CEO at Intelligence Fusion said: "Due to a growing demand for our services we have completed a recent investment round which will double our headcount from 10 to in excess of 20 staff in the next 12 months. This includes our own technology team who will further develop our platform but also build customised intelligence tools for our increasing client base. We are also moving to 24/7 operations, so the rental of this office space will accommodate our future expansion."
Following the refurbishment, the building's specification now incorporates solar panels to generate power, electric car charging points and new shower facilities to help encourage staff to choose environmentally friendly options for their commute.
David Langley, chief operating officer at the Chamber said: "The team at Naylors Gavin Black asks intelligent questions and comes up with great solutions to help us offer superior working environments, both to our own staff and those of tenants. We have no doubt that Intelligence Fusion will find this a fantastic space in which to grow over time."
Naylors Gavin Black is now marketing office suites of 1,500 sq.ft and 3,400 sq.ft for the Chamber at The Stamp Exchange close to Newcastle's Central Station.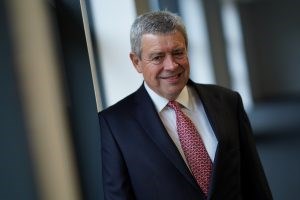 Chris Pearson, partner at Naylors Gavin Black added: "Aykley Heads Business Centre has been a very successful, all-encompassing project and to have seen our original designs not only come to life but attract such a great tenant has been a real pleasure.
"We now look forward to working with the Chamber to secure new tenants at The Stamp Exchange, one of the few buildings in Newcastle city centre with refurbished suites immediately available."