Expanding I.T specialists sign up to Team Valley offices
November 2014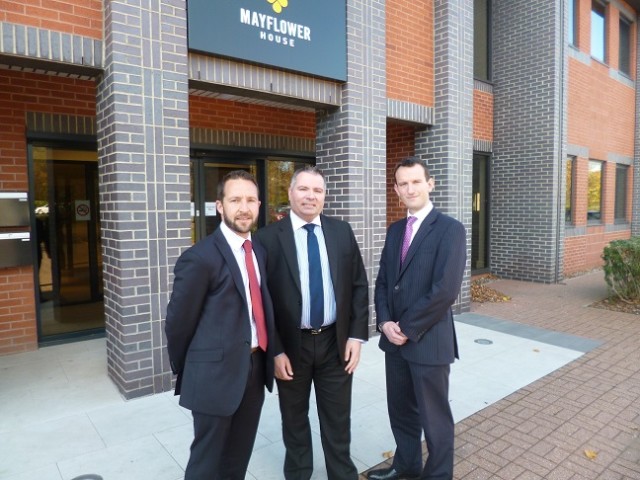 KCS Datawright have leased 7,000sqft of office space at Mayflower House on Team Valley, Gateshead.  Naylors acted on their behalf negotiating terms on a 10 year lease.
The firm of I.T specialists, who provide fully integrated business management systems to the chemical, manufacturing and service management sectors, are relocating from Parsons House in Washington as part of their long term expansion and development programme.
Naylor's head of office agency, Simon Taylor said: "KCS Datawright approached Naylors to represent them in the negotiation of lease terms and rent for Mayflower House, after they had identified it as their preferred option.  We have been able to secure them a competitive rent and incentive package as well as providing ongoing advice and support throughout the legal process to ensure they achieved the best deal possible."
Established in 1979, KCS Datawright was acquired by Kerridge Commercial Systems in 2012.  The firm, which currently employs 28 people, is embarking on a significant period of expansion both in terms of turnover and increased jobs over the next 5-10 years. The business is targeting both new business growth but also extending its activities with its existing global customer base. According to KCS Datawright's general manager, Andy Gough, their new offices at Mayflower House will provide the ideal space for this expansion.
Mr Gough commented: "The new offices will support our business growth by providing the right image and accommodation space for our expanding technology business from an external client perspective, whilst also enabling us to continue investing in our exceptional staff by providing a better environment for them to work in.  With the extra space we are acquiring we will have purpose built meeting rooms and breakout facilities for staff and customers along with much improved parking facilities".
Mayflower House offers newly refurbished contemporary office space with flexible floor plates, located centrally on Fifth Avenue, Team Valley.  Other occupiers include Benfield Motors and World Pay. The landlord was represented by Patrick Matheson of Knight Frank.