Fantastic recognition for our Agency team at industry awards
May 2019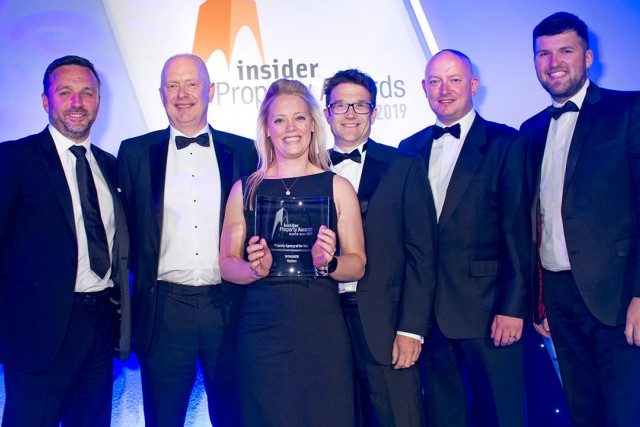 We are thrilled to have picked up the award for Property Agency of the Year at the 2019 Insider North East Property Awards.
The event was another fantastic showcase of all that is great about the region's thriving property sector. As always, every category was strongly represented with talented firms and individuals as well as exciting projects, making our award all the more special.
Our Agency teams continue to achieve fantastic results for our clients across the investment, industrial, office and retail sectors.
We are proud to be actively working on many of the region's leading development projects including Team Valley, Integra 61, Velocity 194, The Biosphere and of course VAUX, Sunderland's flagship city centre mixed-use scheme.
These developments are vital to our region in order to deliver best in class commercial space to accommodate growing businesses and create quality employment opportunities. Our region has so much to offer, not only as a place to invest but also as a place to live, study and work.
We have been working hard to deliver specialist commercial property expertise to our clients for nearly 30 years here in the North East and we'd like to take this opportunity to thank our fantastic team and valued clients for making it all possible.
(Photo courtesy of Insider Media).