Honeycomb letting facilitates energy firm's rapid expansion
August 2020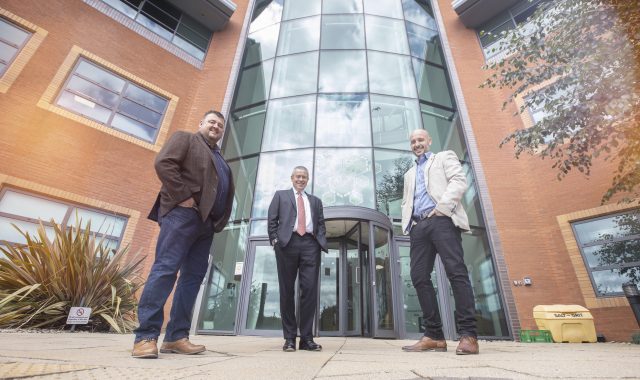 Energy solutions specialist HQBS is in the process of doubling its workforce as part of a move to new premises in a deal brokered by the office agency team at Naylors Gavin Black.
The firm, which offers a range of energy solutions, such as combined heat and power units, which run on gas to meet heat and hot water needs and cogenerate free electricity, has taken up residence at Honeycomb, part of The Watermark development on the south bank of the River Tyne.
HQBS has signed a 10-year lease with landlord The Palladium Group on the 4,690 sq.ft. first-floor offices which will enable the firm to expand its operations following exponential growth in recent years.
The team, which will comprise of 20 individuals by the autumn, will be able to enjoy facilities such as an on-site gym and juice bar, an observatory, games room, and collaborative workspaces.
Chris Pearson, partner at Naylors Gavin Black, which acted as joint letting agent alongside Knight Frank, said: "We are very happy to have helped accommodate HQBS at Honeycomb. The firm has relocated from the Team Valley because it wanted a new space that adequately reflects the scale of its ambition, and provides further room to grow, all with easy access to the A1 and Newcastle Airport."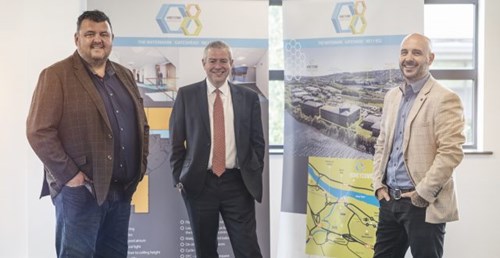 Fred Hall, CEO and founder of HQBS said: "At HQBS we put people first and we believe in providing an environment where our employees like to come to work, positively impacting our team's culture, productivity and efficiency, as well as their general wellbeing at work.
"After a period where we have all been working from home, and with so many new people joining us, we think this move is especially important. We're all very excited to move to Honeycomb."
The Palladium Group acquired the 30,000 sq.ft building in 2017 and has since undertaken a £400,000 refurbishment to provide state-of-the-art office accommodation complete with new LED lighting, shower facilities and air conditioning. The Jersey-based property investment company owns similar buildings in Chester, Jersey and Liverpool within the Honeycomb brand.
Spencer Bourne, chairman of The Palladium Group, added: "Honeycomb Gateshead boasts stunning panoramic views along the River Tyne as well, as excellent on-site facilities, making it an ideal location for a forward-looking organisation such as HQBS. We're delighted to welcome the team to our Honeycomb community."
In 2018, North East digital marketing agency Mediaworks moved into the second floor of Honeycomb and following the latest letting to HQBS there are currently suites ranging from 900 to 5,000 sq.ft available for occupation. For details please email Chris Pearson