House of Mooshki set up bridal studio in Seaham office
February 2016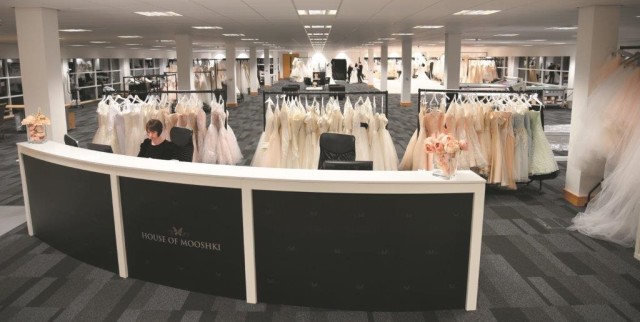 Our office agency department has recently finalised the letting of a 10,000sqft office suite at Lighthouse View in Seaham to House of Mooshki, a vintage-inspired wedding dress company.
We acquired the 70,000sqft office building at Spectrum Business Park last year on behalf of Andrew James UK Ltd, and were further appointed to market 24,000sqft of surplus office space on their behalf.
Simon Taylor, head of office agency said: "The first floor open plan office suite provides the ideal space for House of Mooshki to showcase their stock. The building benefits from a fantastic glazed outlook with lots of natural light and ample car parking space for customers."
House of Mooshki, which was formerly based at the quayside in Sunderland, will be using the new space to set up a head office and design studio after rapidly out growing its former premises.
Vikki McCarthy-Wright of House of Mooshki said: "Due to the growing success of the business we were desperately in need of larger premises to house our extensive collection of bridal gowns. We literally had dresses hanging from the rafters in the ceiling of our old studio so we are absolutely delighted with the amount of space, which we are already making the most of."
The company which specialises in vintage-inspired, bespoke and custom wedding dresses offers a national and international service with brides across the globe, from as far afield as Australia, Dubai and LA. It currently employs eight staff but is looking to expand its team over the next year.
Mrs McCarthy-Wright added: "Now we have this fantastic space we have the room to grow our business to the level we want and will be looking to expand our team. Our staff are finding the space amazing and the compliments from our visiting brides has been inspirational. They walk in and their mouths fall open at the sheer amount of dresses and fabric everywhere."
Andrew James are due to take occupation of the 2nd and 3rd floors of Lighthouse View later this year and a further 14,000sqft is available to let – for further information please contact Simon Taylor, email: simontaylor@naylors.co.uk or Tel: 0191 211 1565.