How a Building Surveyor can advise you when taking on a commercial property
January 2016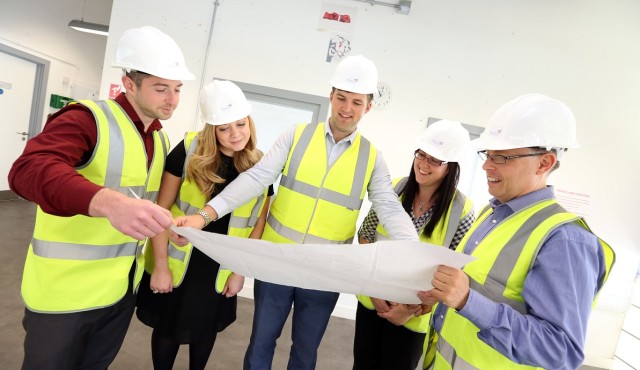 Whether you are entering into a lease or buying a new property it is important you do your technical due diligence. By seeking the advice of a Building Surveyor during the transaction process you can potentially make significant savings in the long term. A Building Surveyor can also provide guidance on the future maintenance of your asset.
Commercial properties are often constructed using a variety of techniques, which in some instances can be complex. A Building Surveyor can provide you with information which can assist you when entering into a commercial property deal; this may include information on the construction and likely defects or current issues. An informed decision can be made as to whether to continue with the deal or to walk away. Often clients can use the information provided by a Building Surveyor during negotiations, often negotiating a reduced rent or price which reflects the potential costs you may incur to put the property right.
A Building Surveyor also understands that to many businesses, minimising cost and maximising revenue is the main goal. Whether a business is taking on a new lease or investing into a property, it can be a costly exercise both in terms of upfront cost and the ongoing maintenance of a building. Due to the knowledge a Building Surveyor possesses in terms of construction techniques and building defects, they can advise on future expenditure when it comes to maintaining a building, aiding a business to compile a cash flow.
When entering into a lease it is important to limit your liabilities to prevent unexpected costs when it is time to vacate the property. A Building Surveyor can compile an accurate record of the condition of the property prior to lease commencement.  This is known as  Schedule of Condition which not only limits your repair liability, so that you will not be expected as a tenant to return the property in a 'better condition', but it can also limit a Landlord's dilapidations claim in terms of reinstating the property. The schedule will record what was provided in terms of layout, fixtures and fittings at lease commencement, avoiding any arguments at the end of the lease.
With new legislation being introduced regularly, businesses need to ensure both staff and visitors who occupy a building are safe. A Building Surveyor can advise on managing your new property's health and safety risks whether that be introducing fire precautions or ensuring disabled access to your building.
In summary a Building Surveyor can often ensure you are not entering into a flawed investment and in many instances save you money by planning your building's future.
For further expert advice from our Building Consultancy team contact Dean Clark on 0191 232 7030 or email deanclark@naylors.co.uk