Industrial letting set to bring new manufacturing jobs to Northumberland
July 2018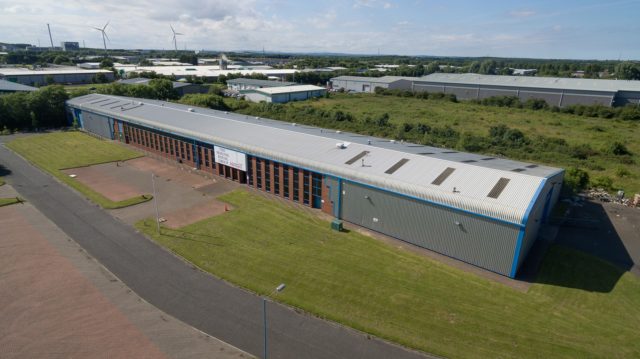 The Naylors Industrial Agency team has completed a major letting in Cramlington which is set to bring new manufacturing jobs to Northumberland over the coming years.
British Engines, the engineering group which has seven businesses across the North East, has signed a 10-year lease on The Mailing House at Nelson Park in Cramlington to enable the expansion of the Group's CMP Products division
Since first transferring operations to Cramlington a decade ago, CMP Products has quadrupled its revenues to £60m and created in excess of new 200 jobs, the majority of which are in Northumberland.
Northumberland development company Arch appointed Naylors to market The Mailing House last summer on a sale or rental basis and the agents say it received a healthy level of interest. The 50,000 sq. ft detached property, sits on a 5-acre site to the north of the town centre.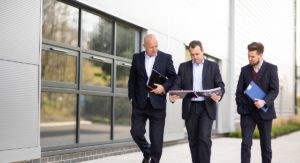 Keith Stewart, director at Naylors said: 'The Mailing House is a unique property in that it has a high content of office space and a low eaves height, which does not suit a large proportion of commercial occupiers. However, we were confident that a letting or sale would be achieved given the low level of availability and healthy demand for medium and large sized units in Cramlington.
"We are delighted to have secured this letting on behalf of Arch. It is fantastic to see the prospect of job creation in Northumberland and growth in the region's manufacturing sector."
CMP Products, which designs and manufactures cable glands and cable cleats for a range of industries including the oil and gas, rail, chemical, marine, construction and pharmaceutical sectors, has two existing sites at Nelson Park which it will be retaining as part of the company's growth plans.
Richard Wearmouth, chair of Arch, said: "This is excellent news for Cramlington and Northumberland, with such a well-established company choosing the town for further expansion. Business is booming in the county, with major employers seeing the benefits of being located in Northumberland and CMP Products, as part of British Engines is testament to this."
A spokesperson for CMP Products added: "By entering into this lease, with Arch, CMP Products is optimistic of continuing to grow the business. Our previous acquisitions in excess of 150,000 sq ft of space within Cramlington have been a key enabler for this growth. The company hopes to further grow revenue and employment numbers over the coming years as the building will be a key enabler in the forthcoming launch of a new range of plastic cable connectors."