Landowners - could now be the time to unlock your site's development potential?
November 2017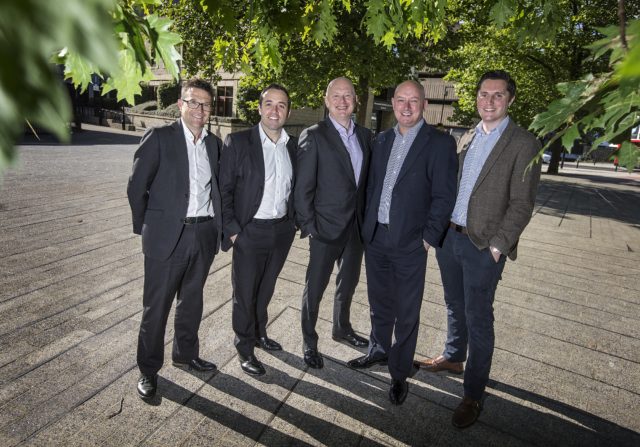 Drive along any major North East route and there's no escaping an array of construction projects in full flow. Whether it's commercial, student accommodation, hotels, retail parades or new housing, there is a growing level of activity, signalling a time of confidence in the North East development market.
Whilst this is the case, there continues to be an under supply in certain markets, particularly industrial, with a lack of high quality large-scale premises. In many cases there is the land available to provide solutions, but often a lack of knowledge, expertise and/or funding to optimise a site's development prospects.
It is in this current climate that Naylors has identified an opportunity help landowners bring about new development by providing an all-encompassing Development Consultancy service, which brings together a range of expertise from the firm's highly regarded Agency and Building Consultancy departments.
The formation of the Development Consultancy department was triggered by two strategic appointments, which the firm has made over the past twelve months. Chris Donabie joined as a director in 2016, bringing with him a wealth of experience in agency and development, following 12 years with Cushman & Wakefield. In January, the firm also recruited David Straughan as associate director to the bolster the services of the Building Consultancy department.
Since launching the service, the firm is advising even more clients on sites across the region, with industrial and roadside markets particularly active.
Chris Donabie, director explains: "Combining our Agency and Building Consultancy expertise means that development feasibility can be considered at an early stage when advising clients. This might be on previously undeveloped or brownfield land and across a wide range of sectors. We can advise on all factors including market supply and demand, values, optimum uses, site layout, density and build cost, to accurately appraise a scheme. We are also active in identifying joint venture or funding opportunities for both landowners and developers".
This year, Naylors has been involved in a number of new developments, particularly in the industrial sector. At Team Valley, the firm is working on behalf of UK Land Estates on a number of new developments as well with Northumberland Estates on Team Valley and Tyne Tunnel.
In County Durham, Naylors is working on the development of a major new mixed-use development at Bowburn. Integra 61 has planning permission for over 170,000 sqm of industrial space as well as roadside uses such as family pub/restaurant, car showroom and retail space. Infrastructure works are due to commence shortly where buildings can be delivered late next year. Discussions are at an advanced stage with end users.
David Straughan, associate director said: "Once we have helped our clients put together a viable development, the Building Consultancy team can firm up design, before tendering and project managing the scheme. The Development Consultancy service is proving particularly popular with landowners who may have plots of only 1 or 2 acres in some cases, and don't have the time or experience to carry forward a project".
Do you have land and would like advice? If so please contact Chris Donabie T: 0191 211 1548 E: chrisdonabie@naylors.co.uk