Looking to acquire an industrial property? We have some top tips on what to consider first...
June 2016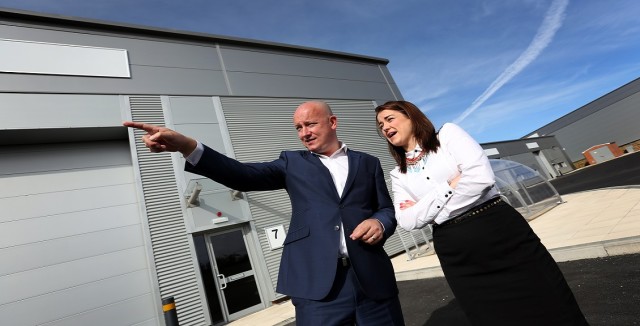 If your business is looking for new industrial premises there are a huge range of issues you need to consider.  We often find clients come to us because they have been unsuccessful in identifying an industrial property to meet their needs, or they simply require the expertise of a of a commercial property firm in order to assist with something they aren't familiar with.
To get started you might want to run through this check list and make notes of your requirements…
Size of desired unit
Location – local amenities, road/transport links
Specification – design/finishes/quality required
Timing & budget
Floor loading
Eaves height
Roller shutter doors – width & height
Electricity supply – do you require a larger than normal supply?
Local broadband speeds
Parking allocation
Security
From an occupiers point of view it is important to consider all of the above factors, it is not just the building itself which needs careful consideration, but also the surrounding area, accessibility issues for staff and clients and local amenities.
Often larger companies are keen to have an impressive building in order to create a presence in the area, and to impress visiting customers and clients, so the appearance of the property and its entrance/reception areas and parking are also important factors.
At Naylors our industrial property specialists offer a first class acquisition service and have the resources, market knowledge and expertise needed to identify the best possible industrial property to meet your requirements, while you get on with running your business.
Our acquisition service includes:
•Search – a comprehensive market search based on your business's requirements
•Inspect – we will arrange and undertake inspections with you for a range of suitable options
•Identify – work with you to review a shortlist of properties to identify the best option(s)
•Negotiate – use our knowledge of recent market evidence to secure the best terms
•Measure – confirm the correct floor area in line with RICS measurement guidelines
•Liaise – once solicitors are instructed we maintain regular contact to ensure good progress
For further information please contact Keith Stewart or Sally Birks on 0191 232 7030.