National presidency honour for Naylors Gavin Black partner
October 2020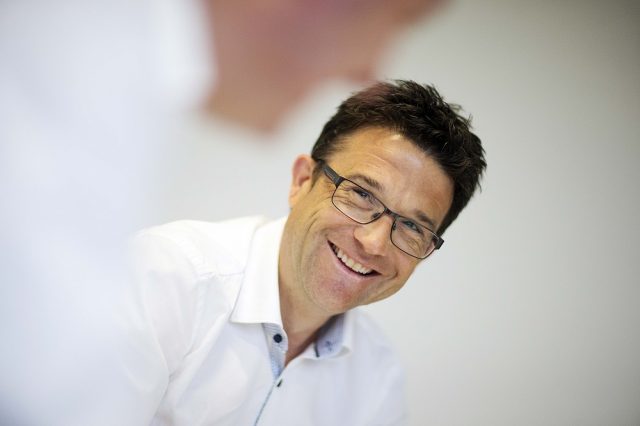 A partner of Naylors Gavin Black has been named president of a national membership body for the real estate industry.
Fergus Laird has been elected by the board of Property Agents Independent (PAI) to replace Mark Tillson as its president this month.
Already on the board as a representative of Naylors Gavin Black, which has been a member of the organisation for 15 years, Fergus will take over from Mark as he stands down after eight years at the helm.
Commenting on his appointment Fergus said: "I admire everything Mark has brought to the PAI during his presidency; his will be hard footsteps to follow.  I'm honoured to have been offered the role.
"We have significant challenges ahead of us over the next 12 months given the ongoing situation with the Covid-19 pandemic. At its roots, PAI, which was formed in the mid-1960s, is built on face to face networking, which we have to accept won't be something we can do until well into next year. However, we can use that time and expand our message and collective expertise to the market. We have expert working groups covering distinct industry areas that will spend time preparing for what it may throw at us.
"We're looking forward to our autumn conference, which this year will take place online, where Simon Rubinshon, Chief Economist of the Royal Institution of Chartered Surveyors (RICS) will present his thoughts on how Covid-19 will impact on our sector."
Keen cyclist Fergus, who is also an Assessment of Professional Competence (APC) panel chairman for RICS, as well as a trustee of Newcastle charities Centrewest and the Beacon Partnership, is an investment specialist, having spent a large part of his career as an office agent acting on high profile regional developments. He now acts on behalf of national funds, property companies and high net worth individuals in buying and selling property investments, and further areas of expertise include strategic asset management and joint ventures.
Each member firm of the PAI is privately owned and locally based with many years of relationships in their respective regions, leading to a comprehensive understanding of the market that clients ultimately benefit from.
Membership comprises 29 firms covering the UK, which collectively offer specialist advice in investment, agency, landlord and tenant matters, valuations, real estate recovery, property management, and building surveying.
As well as Naylors Gavin Black, in the north East of England, members include Galbraiths in Edinburgh, Fisher German in Herefordshire and Staffordshire, Innes England in Derby and Nottingham, Cheffins, representing eastern England, Vickery Holman in the South West, and Matthews and Goodman, representing London and the North West.  A full list of member firms can be found on their website www.pai.uk.com