Naylors appointed on 2 million sq ft Durham shed scheme
April 2016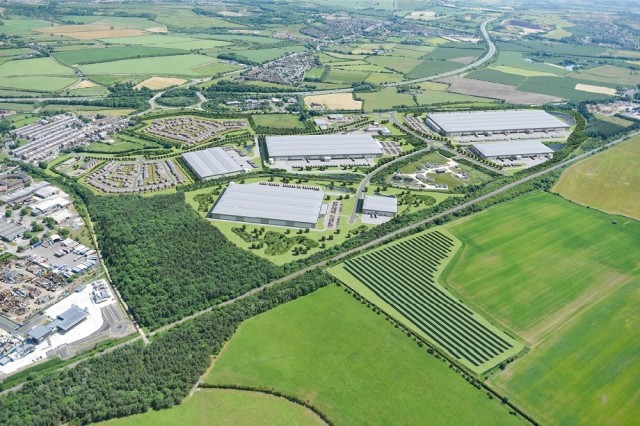 Plans to transform a 200-acre site at J61 of the A1(M) in County Durham into a prime industrial and logistics hub have been unanimously approved by Durham County Council.
Developer, Citrus Durham Ltd, has received outline planning permission for Integra 61, a mixed-use commercial scheme which will include up to 2m sq.ft of employment space comprising large industrial and distribution units, a 70-bedroom hotel, a residential care home, restaurants, a GP surgery, retail units and up to 270 new homes along its boundaries closest to Bowburn village.
Citrus has appointed North East property consultants, Naylors as joint letting agent alongside national agent, Avison Young on the commercial development, which it believes could generate 4,000 jobs and add almost £2bn to the region's economy in its first ten years.
David Cullingford, development manager at Citrus said: "We have worked incredibly hard over the past two years alongside the officers of the Council and other stakeholders to produce a high quality masterplan that will create a first class environment for businesses and residents alike."
"Our aim is simple: to see Integra 61 become the premier industrial and logistics location in the North East, with the ability to satisfy the large-scale requirements of major national and multi-national companies."
Keith Stewart, head of industrial agency at Naylors added: "We are very excited to have been appointed alongside Avison Young to market Integra 61, which is set to become one of the largest developments of its kind in the North East. The scheme has the capacity to accommodate individual units of upto 1 million sq ft, making it ideal for occupiers with large space requirements and addressing the region's severe shortage of big sheds."
Robert Rae of Avison Young said "We are aware of a number of sizeable requirements in the market right now and there are few, if any, other comparable schemes in the North East that can accommodate these, so we are very confident Integra 61 will appeal to major occupiers particularly given its location immediately alongside the A1(M)."
Citrus aims to commence the infrastructure works in early 2017 with the first units available for occupation from Autumn 2017.