Naylors complete £550k building project for Isos Housing
April 2015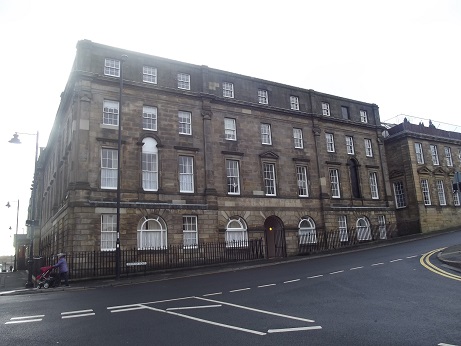 A team of building surveyors from our busy Building Consultancy team have completed a series of refurbishment projects amounting to £550,000 for social landlord, Isos Housing, delivering the works on time and within budget.
Isos is a not-for-profit housing association which owns and manages more than 12,000 homes, from Berwick down to Stockton and across to Cumbria.  They instructed Naylors to carry out works to a diverse portfolio of residential properties including; 30 flats at Summerhill Terrace in Newcastle, 15 flats within a listed building on Grainger Street in Newcastle city centre, four tower blocks and a day care centre at St. Oswald's Court in Felling and the Old Customs House in North Shields.
Naylors had previously undertaken fire risk assessments of the common areas of all the properties and identified works required to improve general fire safety.  A comprehensive schedule of refurbishment was undertaken to improve the standard of the common areas and ensure the properties comply with current legislation.
Although the majority of Naylors' building consultancy work is focused on commercial property, the firm has found a growing demand for building surveying work in the housing association sector and is also instructed on two building projects for Oasis Aquila Housing.
Phil Garner, building surveyor at Naylors said: "This has been a great project for our building consultancy team, who have completed construction projects totaling over £3 million during the past 12 months.  Isos originally approached us in 2012 for professional advice and we have built on the relationship from there.  Isos is one of the largest housing associations in the North East and we are delighted to be one of their approved partners.'
Andy Kennedy, support services manager for Isos Housing said: "We have a very extensive property portfolio where repairs and maintenance work has to be managed and organised effectively to deliver an excellent service to our tenants. Naylors have proven to be a valuable partner in guiding us through these projects, their building consultancy team have provided the specialist knowledge and expertise required to ensure the works have been completed to meet our needs."