Naylors Gavin Black supports £5.4M sale of Q5 in Quorum Business Park
November 2022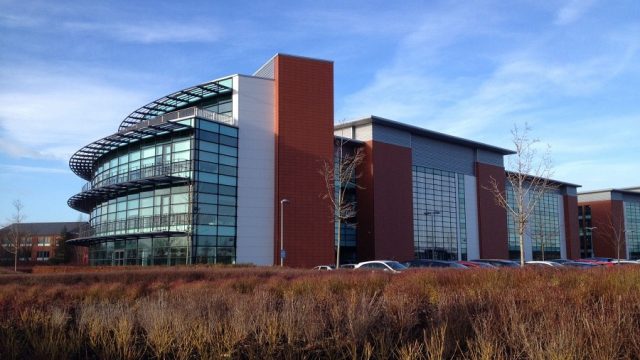 Mincoffs Solicitors and Naylors Gavin Black have secured the sale of a prominent Newcastle office building, with tenants including Pure Gym and Lindisfarne Inns, for £5.4m to a group of private investors.
The Q5 building in Quorum Business Park comprises more than 70,000 sq ft across four floors.
The third floor of the building is home to Lindisfarne Inns – part of the Inn Collection Group – and Mandata Management and Data Services with other tenants including ROSEN(UK) and Advertising Intelligence.
Two further offices are ready to let on the ground and first floors.
Malcolm Wood, partner in the real estate team at Mincoffs Solicitors, said: "Q5 is an excellent property, in the heart of one of the region's most bustling business parks.
"It was a pleasure to help facilitate our client's exit from this successful investment and unlock equity for use in new projects, despite some challenges along the way."
Chris Pearson, partner at Naylors Gavin Black, added: "Q5 will be a welcome addition to any commercial property portfolio and is already home to some fantastic businesses.
"It has recently welcomed new tenants, with additional space available and attracting interest, which will only further improve rental yields for the new owners.
"It was a pleasure to work closely with Mincoffs Solicitors on this transaction and to ensure we delivered a smooth and efficient sale for everyone involved, providing good value for our client and the buyer, as well as ensuring continuity for Q5's tenants."