Naylors makes new appointment within growing building consultancy team
April 2018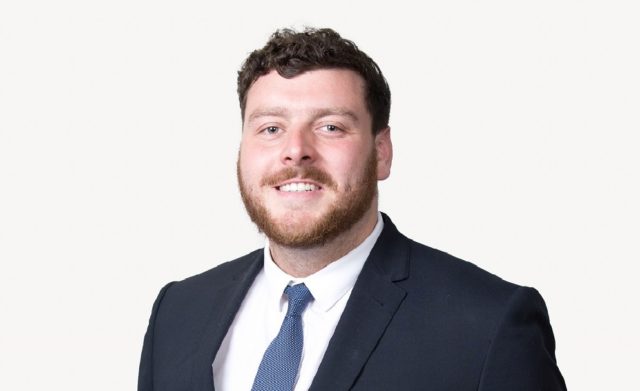 Newcastle-based commercial property specialist Naylors has announced a new appointment within its building consultancy department.
Connor Hewitson has joined the firm after completing a Building Surveying degree at Northumbria University, which included a one year placement at a building consultancy in York.
Hewitson, who grew up in Northumberland and attended the Duchess High School in Alnwick, has also gained industry experience at a number of consultancies in the North East. Outside of work, he has been a volunteer for the Boulmer Lifeboat Service for nearly ten years.
Commenting on his appointment, Connor said: "I am delighted to have joined Naylors and look forward to getting involved in some of the fantastic projects the firm is currently working on. I am working towards becoming Chartered in the next 12-18 months and feel that Naylors is the perfect place for me gain the necessary experience to do that."
Angus White, manging director at Naylors added: "I am very pleased to welcome Connor to Naylors and I am confident that he will have a great deal to offer our growing building consultancy team. We have a strong reputation for creating opportunities for graduates and young people who want to develop a career in surveying."