Naylors named top office agent in the North East
March 2015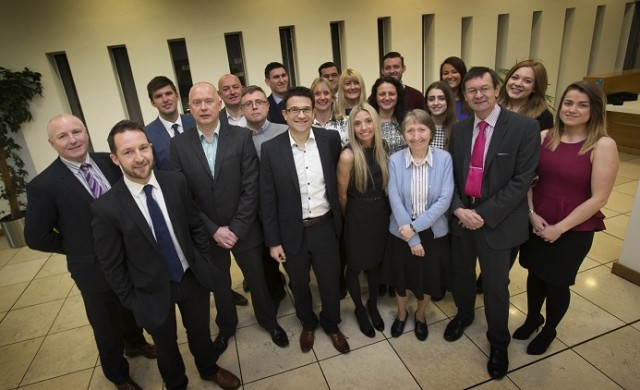 Naylors Chartered Surveyors has been named as the region's 'Most Active Agent' of 2014 in the office sector and the region's second 'Most Active Agent' in the industrial sector in a national property competition. The competition, based on transaction volumes across all commercial property sectors, was run by online property magazine, EGi, part of the Estates Gazette media group.
The results follow a recent report by Newcastle's office agents group stating that 2014 was one of the best in the past four years for the region's office sector, which saw approximately 800,000 sq ft of office space being let in the out-of-town and city centre markets.
Naylors' head of office agency Simon Taylor said: "This is the first time Naylors have taken the crown of most active office agent in the North East, which is a fantastic achievement for the team. We are actively working to broaden the scope of our office agency department in terms of both instructions and clients. The office sector is strengthening and we are confident of the outlook over the next 12 months in which we will be marketing a number of high profile instructions".
Naylors' office agency department are instructed as sole agents on the forthcoming Maling Exchange development at Hoults Yard and a new 17,000 sq ft office refurbishment at Team Valley. This is in addition to the imminent announcement of a 32,500 sq ft office headquarters coming to the market in Durham, which Naylors are appointed to dispose of on a freehold or leasehold basis.
In 2014 Naylors disposed of a total of 1.2 million sq ft of office and industrial space including a 46,000sqft office to AMA Group at Whitehouse Business Park in Peterlee and the acquisition of a 125,000 sq ft warehouse to Andrew James in Seaham.