Naylors rise to the Challenge
September 2017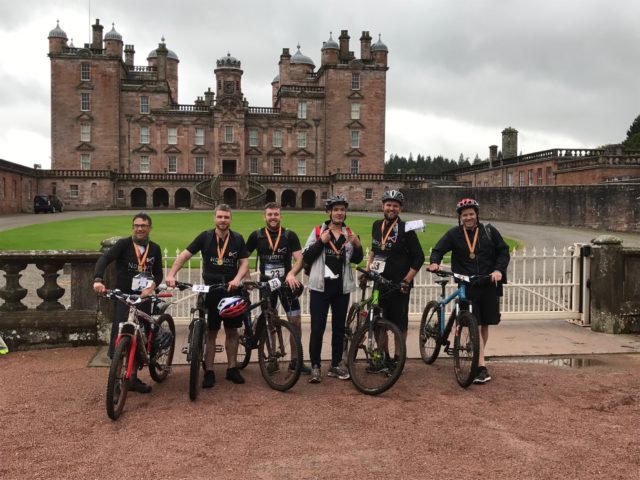 In September, Naylors took part in the annual Buccleuch Property Challenge in Dumfriesshire.
Two teams entered the 2017 event, made up by Fergus Laird, Phil Steadman, Dean Clark, Martin Watson, Scott Clarke and Adam Carter.
The challenge takes place at Drumlanrig Castle on the Duke of Buccleuch's estate and includes mountain biking, orienteering and a number of specific challenges.
The event always attracts any excellent attendance from across the UK and this year 72 teams took part, made up of more than 216 industry professionals.
Fergus Laird, head of investment at Naylors commented: "As a firm we always look forward to the Buccleuch Challenge and once again we entered two teams into the event."
"The Duke of Buccleuch's estate is a spectacular location and the event is always superbly organised, with an excellent BBQ to close the day!"