Naylors secure AMA Group in major office letting
August 2014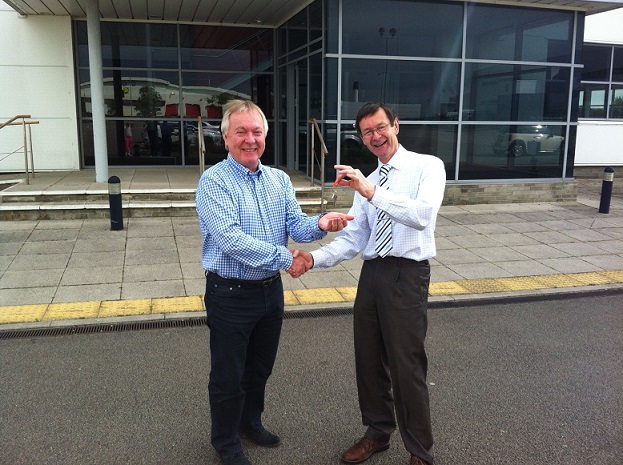 Naylors have been instrumental in leading the North East's drive to re-shore industries in the region with the letting of 46,000 sq ft at Whitehouse Business Park, Peterlee to clothing manufacturer the AMA Group.
Bill Naylor of Naylors Chartered Surveyors acted on behalf of a syndicate of owners in the letting of one of the last big spaces available in this part of the former East Durham Enterprise Zone.
Bill commented; " Whilst AMA Group are a new company they have masses of industry experience at senior management level and identified market opportunities to supply leading retailers with cost effective, just in time garment orders that foreign manufacturers are unable to meet.  Our clients were impressed by the business case put forward and were keen to support the initiative, so terms were agreed within just a few weeks of the initial enquiry being made."
The building, which is known as Whitehouse Point Three, offers state of the art office accommodation in a landscaped business park environment to reflect the firm's modern, hi-tech approach to clothing manufacturing. Overall, Whitehouse Business Park is one of the most modern in Durham, comprising six large office buildings and five factories with in excess of 500,000 sq ft of floorspace whose occupiers include Durham Police, the NHS, East Durham Homes and Bristol Laboratories.
AMA has committed to a 10 year lease on the property in a deal which represents the largest office letting in the East Durham area for over 10 years and has the potential to bring around 200 jobs back to an industry that once employed over a million people in the UK.
Jeremy Sandle of Nightingale Estates who acts as Property Advisor to the Owning Syndicate added; "Naturally we are very pleased to achieve this letting which underlines the attraction of this well designed business park, which is available to occupiers on far more attractive terms than competing locations in the North East. It leaves us with just one floor of 14,800 sq ft available at nearby Whitehouse Point One.'