Naylors to manage Holland Park scheme
August 2016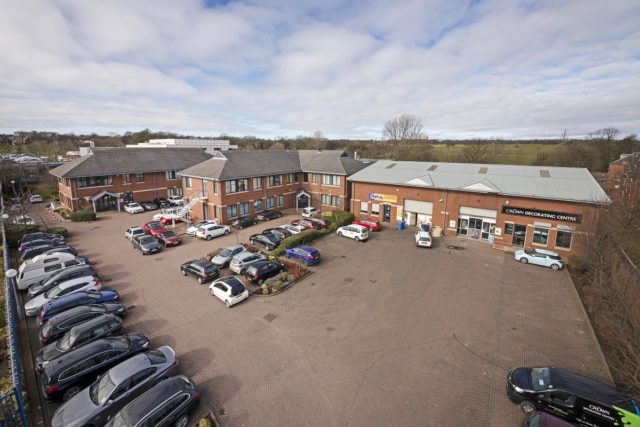 Naylors' property management department has been appointed to manage a multi-let investment portfolio in Newcastle on behalf of new owners.
Holland Park comprises a mix of offices and trade counter units totalling 21,000 sq.ft and is located one mile outside of Newcastle city centre at Fenham Barracks.
The portfolio has been acquired by Newcastle-based property investment company RPU Group Plc after being placed on the market in April.
Crowns Paints Ltd, Integral UK Ltd and NP Alliance Ltd are amongst the strong line up of tenants within the fully let portfolio.
Angus White, head of management at Naylors said: "Holland Park is a fantastic acquisition for RPU Group, with whom we have a long standing relationship as managing agents. Multi-let estates require hands-on management to ensure high standards of maintenance and efficient service charge arrangements.  We look forward to assisting RPU Group in maximising the park's asset value."
Naylors' 8-strong property management team currently manages an extensive portfolio of over 70 properties extending to in excess of 2.5 million sq.ft.
The firm has also recently been appointed by North East England Chamber (formerly NECC) to manage its building at The Stamp Exchange on Westgate Road in Newcastle and Fenham Hall Studios in Fenham on behalf of the owner, Peter Lambert.
Naylors' office agency team has also been appointed to market the vacant office space at Fenham Hall Studios.
Peter Lambert of Fenham Hall Studios said: "We're enlisting the help of Naylors as we feel they are well placed to promote the quality of this unique corner of commercial space within minutes of the centre of town.
"Tenants have the luxury of modern facilities with substantial car parking, but within the stunning grounds of a historic and culturally important Newcastle location. I look forward to working with the Naylors team to help Fenham Hall Studios fulfill its undoubted potential."
Fenham Hall Studios sits just off Fenham Hall Road and is in close proximity to the newest developments around Science Central, Newcastle University Business School and St James' Park.
Current tenants include The Roundhouse, a leading creative communications agency, ABS financial services, the headquarters for the North East Civil Engineering Contractors Association (CECA) and RGIS, a worldwide stocktaking business.