New appointment in Industrial Agency
July 2017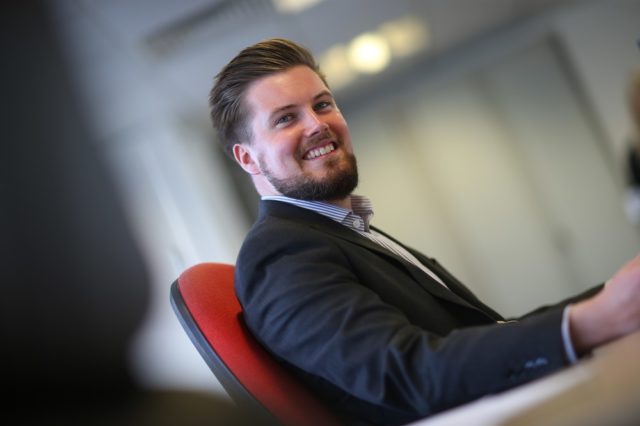 We are delighted to announce a new appointment in our award-winning industrial agency department.
Duncan Christie has joined Naylors after completing a Real Estate master's degree at Northumbria University.
Hexham-born Christie, was first introduced to the firm when he undertook a work experience programme earlier this year. Three months later and he is now assisting directors Keith Stewart and Chris Donabie on some of the region's most high profile schemes including Dukesway Central at Team Valley, Integra 61 in Durham and the Port of Tyne.
After finishing a Business Studies degree in 2013 Duncan spent three years working in residential estate agency, before undertaking his masters and moving into the commercial market.
Duncan said: "I had a very enjoyable few years working in the residential market, but last year I decided I wanted to move into the commercial property sector. Having very recently completed a master's degree in Real Estate I am delighted to be joining Naylors. The company has a great mix of service lines and the industrial department is working on some fantastic projects, which I am very much looking forward to getting involved in."
Keith Stewart, director at Naylors added: "When Duncan took part in a work experience programme with us earlier this year we were impressed by his initiative and eagerness to develop his knowledge base.
As a company we have a strong reputation for creating opportunities for graduates and young people who want to develop a career in surveying. I am sure Duncan will be a great addition to our team."
In March, Naylors was named the region's 'Most Active Agent' of 2016 in the industrial market by online property magazine, EGi,