New jobs on the way as building acquisition forms part of firm's expansion
July 2020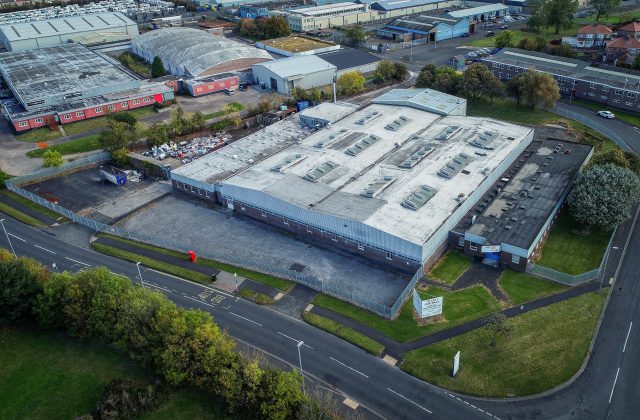 New jobs are on the way in Northumberland following a deal by the region's largest independent commercial property consultancy.
Our Industrial Agency team has secured the sale on behalf of Advance Northumberland as part of a strategic review of the economic regeneration company's long-term assets.
Now, the former Remploy building on the Jubilee Industrial Estate in Ashington, which had stood vacant for some time, has been taken over by local employer Alexandra Interiors as part of its expansion.
Alexandra Interiors, which supplies a bespoke design service, carpentry and finishes for bedrooms and kitchens, was already based on the estate and has now moved into its new 42,500 sq ft open-plan base, where staff can take advantage of a series of cellular workshop facilities, spacious storage yard and ample car parking.
Keith Stewart, partner at Naylors Gavin Black, which was appointed as joint agent alongside BNP Paribas, commented: "It's great to see a building that has not been used for some time bought by a growing company in Alexandra Interiors, who will bring the unit back to life and provide important investment and jobs in the area."
Lee Farrier, head of estates at Advance Northumberland added "This is another step in the ongoing regeneration of Northumberland and we are delighted the building, which is ideally located close to both the A1 and A19 roads, and just 15 miles from Newcastle city centre, has become the home to a developing business as it moves forward with its plans for growth."
Naylors Gavin Black is based at Hadrian House in central Newcastle and offers commercial property services including asset management, development consultancy, facilities management, valuations and building consultancy.