Newly refurbished offices provide attractive space for businesses
June 2018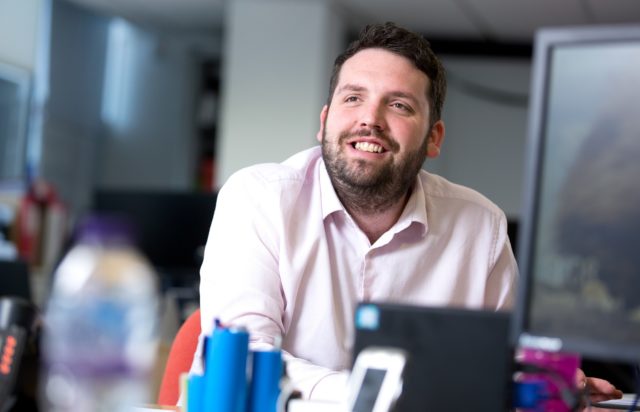 Naylors are very pleased to be marketing newly available office space at a grade II-listed building in Newcastle, following a £240,000 refurbishment.
The office, within Fenham Hall Studios, is located on the historic site of Fenham Hall, built in 1745 by Mayor of Newcastle John Ord.
The new 1,250 sq ft Studio I, has been created to offer an open plan office.
The space was once part of the refectory and dormitory, built in 1943 for St Mary's Teacher Training College. The space includes original exposed beams which have been uncovered by opening up the old dormitory accommodation.
The office, located on the first floor, offers new toilets and shower facilities as well as a small kitchen area. It also benefits from six staff parking spaces.
Architect and owner Peter Lambert said: "Since conception, Fenham Hall Studios has attracted creative businesses to its contemporary offices within the historic grounds and I look forward to welcoming a new tenant for the available studio space."
The office letting is managed by commercial agency surveyor James Fletcher at Naylors. He added: "This is a rare gem which offers the convenience of being out of town but the attraction of being so close to the city centre.
"The newly refurbished offices provide an attractive and quality space for businesses looking for new office space."
For more information please contact jamesfletcher@naylors.co.uk or visit www.fenhamhallstudios.com