Public and private sector collaboration - delivering results for the region
January 2020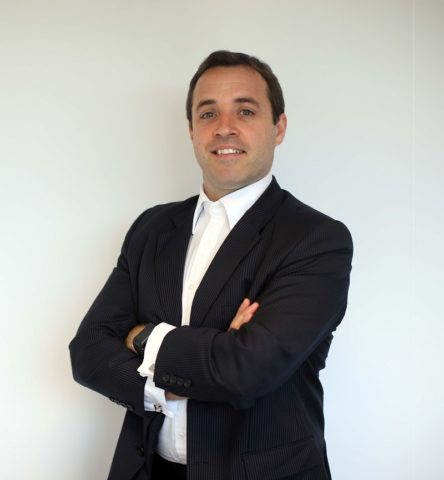 The North East LEP's Strategic Economic Plan for developing our regional economy, identifies Digital and Advanced Manufacturing as two of the sectors where we have particularly strong potential for growth.
To support these important ambitions it is essential for the private and public sectors to work together effectively, to create the next generation of business space to accommodate future growth.
Naylors Gavin Black is working on numerous development projects where local authorities are actively collaborating with developers, investors and professional advisors to help deliver state-of-the-art-buildings that will not only help attract inward investment, but provide a growth platform for home-grown enterprises.
In Sunderland, we recently concluded the letting to Penshaw View at The Beam, the first new building at the former VAUX brewery site. In November, it was announced that Legal & General, has backed a masterplan for the regeneration of the city centre, after agreeing a £100m deal with Sunderland City Council.  This commitment will deliver three more buildings at Vaux, enabling Sunderland to accommodate some of the many success stories in the region's digital sector. As Grade A office space in the region is, on average, 76% cheaper than London there is a genuine business case for 'northshoring' so the letting to Ocado should be the first of many.
At Newcastle's Helix, we are proud to be appointed on The Biosphere, a new specialist facility tailored to the commercialisation of life sciences which is now over 50% let with further enquiries in the pipeline. Helix has seen Legal and General, Newcastle City Council and Newcastle University working together on a £350m flagship scheme which is also delivering Grade A offices at a time when new supply is otherwise absent in the city.
Six miles west of Helix, the masterplan for the forthcoming Newcastle International Airport Business Park includes provision for 175,000 sq.ft of Grade A offices and 450,000 sq.ft of distribution, freight and warehousing. Naylors Gavin Black is providing consultancy and agency expertise to Newcastle Airport, Newcastle Council and Tynexe Developments, the three partners behind one of the region's most strategically important developments.
In Durham, we are joint agent on Integra 61 where a 2 million sq.ft facility is currently under construction following a major pre-let to a leading internet retailer. Due for completion in summer 2020, these substantial premises will underpin the wider development of the 200-acre site which sits next to the A1 at Bowburn.
We also recently announced our appointment as joint agent for The International Advanced Manufacturing Park (IAMP) working with HBD, South Tyneside Council and Sunderland City Council. With up to 150 hectares of development land, IAMP is a hub for automotive, advanced manufacturing and technology businesses, accelerating economic growth and generating the conditions for significant private sector investment. Over 500,000 sq.ft has already been delivered across 3 buildings and over the next 15 years it is predicted that circa 4 million sq.ft of floorspace and over 7,000 new jobs will be created.
Naylors Gavin Black is excited to play an integral part in many regionally significant schemes, helping deliver the next generation of commercial space. To find out more about current instructions or to discuss a potential project contact Chris Donabie on 0191 232 7030.