Say hello to our Property Management team...
October 2016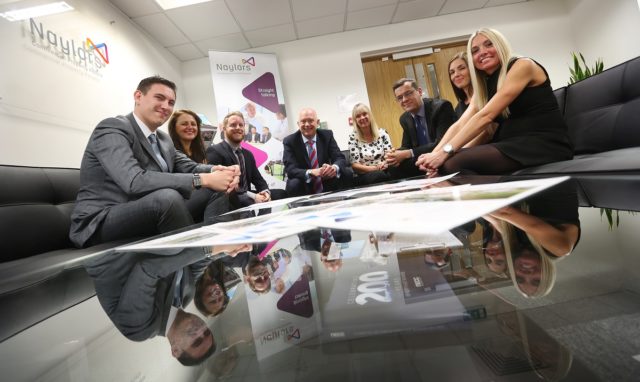 Meet all the members of our Property Management team below…
Angus White, Managing Director and Head of Asset Management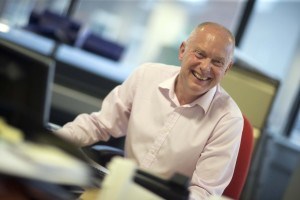 Angus is both the Managing Director of the practice and Head of the Property and Asset Management Team, which he has built from a standing start to an extensive portfolio that extends from Aberdeen to Yeovil.
In his spare time Angus coaches the Northern Under 18's rugby team during the winter and spends the summer months pounding round Jesmond Dene, getting fit for the annual Buccluech Property Challenge.
Speak to Angus for advice on Property Management and Asset Management on 0191 211 1551.
Stuart Logan, Head of Facilities Management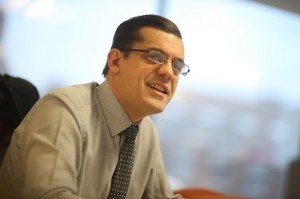 Stuart has been with Naylors for 10 years and manages over 50 sites of various types across the North of England, with a particular interest in hard services, budgeting, legislative compliance, utilities, refurbishment projects and building pathology.  Stuart is able to provide advice across the facilities management spectrum for properties ranging from retail outlets and offices, through to industrial premises.
Outside of work Stuart is often found driving his offspring to various events and supporting Chester-le-Street Town FC under 16s.
To find out more about our Facilities Management services contact Stuart on 0191 211 1552.
Nickie Ridley, Property Manager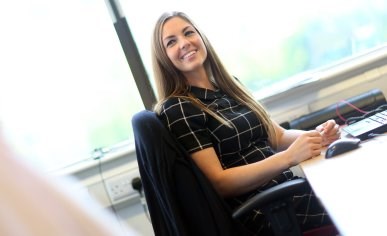 Nickie has been with us for 8 years and is one of our Property Managers.  Nickie's role is to regularly visit Naylors' extensive portfolio of managed properties located throughout the North East and beyond. Nickie works in close liaison with the firm's Facilities Management team, managing contracts from landscaping and cleaning to general day-to-day repairs in buildings.
Outside of work Nickie is kept busy renovating her house and looking after her daughter and has another little one one the way.
For property management queries contact Nickie on 0191 211 1550.
Sam Elliot, Property Manager
Sam Elliot is a Property Manager and is responsible for property inspections, managing tenant issues, reporting to landlords and providing advice on lease events such as renewals and rent reviews. Sam is currently working towards MRICS accreditation in commercial property.  Outside of work Sam is a science fiction enthusiast.
To speak to Sam about any Property Management issues call him on 0191 211 1556.
Emma Robinson, Purchase Ledger & Facilities Manager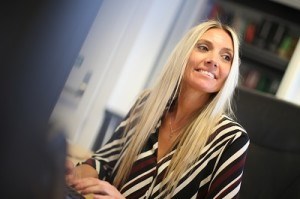 Emma plays an integral part within our Accounts and Facilities Management team. She works closely with our management clients in a varied role which includes management of the purchase ledger, utility contract negotiation, Rating Liability, Water Hygiene Contracts and Risk Assessments.
Emma has a BA (Hons) Degree in Business Management and Accounting, CIMA Training and Training in Legionella Awareness.  Outside of work Emma enjoys running and weight training.
Emma can be contacted on 0191 211 1543
Karla Sweeny, Client Financial Services Manager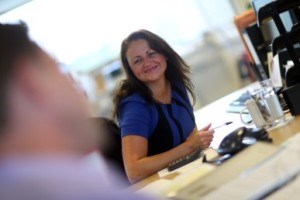 Karla is responsible for the reporting of financial information to our Management Department clients.  Karla works alongside the Management team to provide an excellent service to our clients and tenants.
Karla has a BA (Hons) in Business Studies, a Diploma in Corporate Governance and is currently studying towards the ICSA Chartered Secretaries Qualifying Scheme.
In her spare time Karla enjoys socialising with family and friends, and is a self-confessed shopaholic!
If you need to speak to Karla you can contact her on 0191 211 1541.
Dawn Boseley, Helpdesk Administrator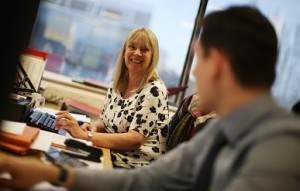 Dawn runs our 24 hr Facilities Management helpdesk, dealing with all communications in and out of the helpdesk function.  Dawn works proactively to ensure that both tenant and client enquiries are dealt with efficiently and effectively.  Dawn is also responsible for raising and monitoring reactive, planned and contract maintenance job orders.
Outside of work Dawn likes nothing more than spending time in her garden, then cooking up tasty meals from her home grown produce, preferably with a glass of wine to help the process along.
To contact the FM helpdesk call 0191 211 1540.
Tom Gowland, Facilities & Maintenance Surveyor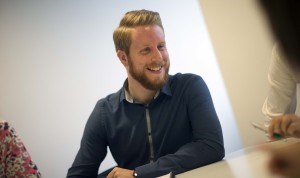 Tom assists in managing the maintenance of Naylors' extensive portfolio of management properties, responding to reactive maintenance issues and undertaking regular inspections.  Tom also assists with budgeting, compliance, utilities, refurbishment projects and building pathology.  Tom has a 2:1 in Building Surveying from Sheffield Hallam University.
Tom has the very important role of organising "The Bun Run" to Greggs every Friday morning!
For maintenance queries contact Tom on 0191 211 1555.