Say hello to the new Naylors!
September 2015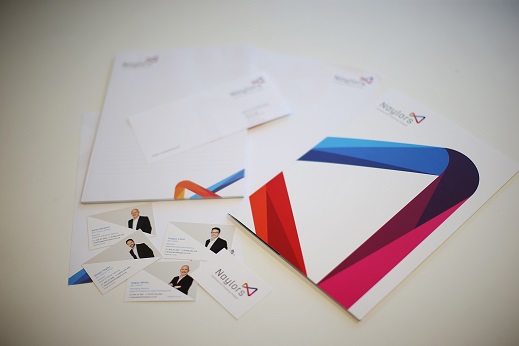 The past few months have been a very busy and exciting time at Naylors as we have been working on our new brand and website, which we have recently launched.
Developing the new brand has been a collaborative process with the whole Naylors team being involved from the outset. We have worked closely with Sumo Design, who have developed the new identity and Rebecca Taylor PR, who has project managed the whole process.
Our new identity is a colourful marque based on the letter N and an infinity symbol.  Each colour represents a different service line within the business, communicating the breadth of service and standing out from conservative competitors.
However, for us this is so much more than just a new logo, it reflects internal changes within the business. Turning 25 this year gave us the perfect opportunity to review our aims and objectives. We have recently taken on a number of new staff and made changes within our Senior Management team to assist us in delivering our growth strategy to extend our services lines and bolster our position as the North East's largest independent Property Consultancy.
Our new appointments include Phil Steadman, formerly of DTZ, who has joined the company as a Director to grow the Valuations & Lease Advisory department. We have also appointed James Fletcher a new Office Agency Surveyor, two Building Surveyors, Lee Swann and Suzi Higginbottom, a Facilities Surveyor, Tom Gowland and a Rating Consultant, Peter Rogerson. We have also promoted Simon Taylor, Head of Office Agency, to Director and Dean Clark in Building Consultancy to Associate Director.
The investment we have made in the re-brand demonstrates our long-term commitment to our staff, clients and the region. We feel the new brand really underlines what we are all about. We are Commercial Property People and it is our passion for working with people and property that drives us forward. We are now approaching the next phase of Naylors with a new, modern, fresh outlook, whilst still working by the same traditional values the business was founded on.   We are looking forward to the next 25 years of Naylors.
Take a look around our new website and let us know what you think.