Second occupier of The Beam is secured in latest deal by Naylors Gavin Black
October 2019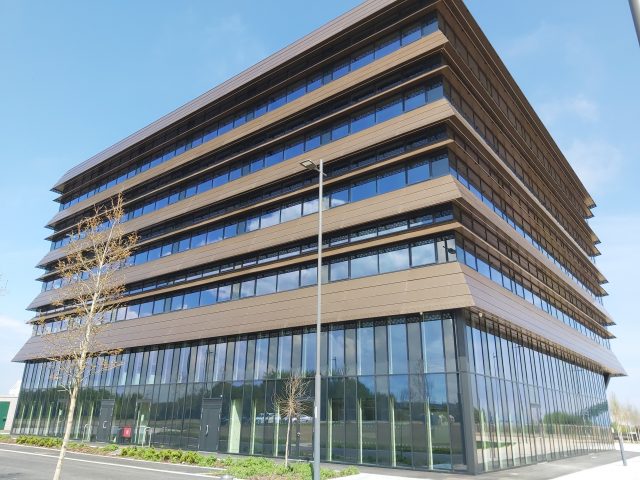 Naylors Gavin Black has concluded a letting to training provider and health and safety business, Penshaw View,  who have taken a ground floor suite within The Beam, the first building at Sunderland's VAUX development.
The company which was founded in 2011 and now employs 30 people, has relocated all of its team to The Beam in a move that will create capacity for ongoing expansion.
Philippa Breckon, director at Penshaw View, said the company was delighted to be in a position to stay in Sunderland, creating more jobs for people from in and around the city.
She said: "As a business that was born here, we were keen to remain in Sunderland, as we push forward with our growth plans. We are absolutely thrilled to be able to do so by taking space in THE BEAM.
"The centre is one of the most prestigious business spaces in the North East, something that was proven with the announcement that Ocado will be opening its base here later this year, and we're proud that we will be working alongside them from what is a fantastic environment for our team."
Ocado announced plans to open a base in Sunderland just weeks after work on THE BEAM had completed, and the second phase of work on the development-site, which will see a new City Hall for Sunderland, is set to get underway within weeks.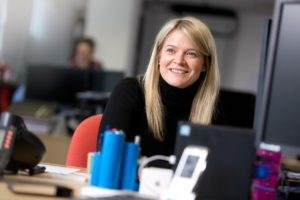 Jessica Ross, associate partner at Naylors Gavin Black who brokered the letting commented: "Thanks to this latest deal, THE BEAM now has two great businesses occupying space which is fantastic news.  Two floors, the mezzanine, which is suitable for smaller businesses, and one ground floor unit are still available there are discussions ongoing in relation to various positive enquiries."
Councillor Graeme Miller, leader of Sunderland City Council, said the announcement was another vote of confidence in the city from a firm that has proven that this is a place in which businesses can thrive.
He said: "Penshaw View is a fantastic business that has enjoyed immense success – particularly over the last few years – so it is an absolute thrill to see them take up space in THE BEAM alongside a hugely successful global enterprise.
"Buildings like THE BEAM, that provide our indigenous companies with the opportunity to remain and grow in Sunderland, are absolutely paramount in establishing a positive ecosystem, through which the city can retain as many growing businesses as possible. Penshaw View's decision to stay in Sunderland, on the strength of this building's unrivalled offer, is vindication of this.
"We are delighted with today's announcement and look forward to watching the business continue on its upward trajectory from its stunning new base."
The development of THE BEAM was supported by the North East LEP, which recognised the Vaux site as a major regeneration site.  It received £10.8m from the government's Local Growth Deal through the North East Local Enterprise Partnership (LEP) in addition to loan funding of £2.5m from the North East Investment Fund (NEIF).
For further information on the opportunities available at The Beam, contact jessica@naylorsgavinblack.co.uk