Service Charges - Ensuring they work effectively for both landlords and tenants
September 2019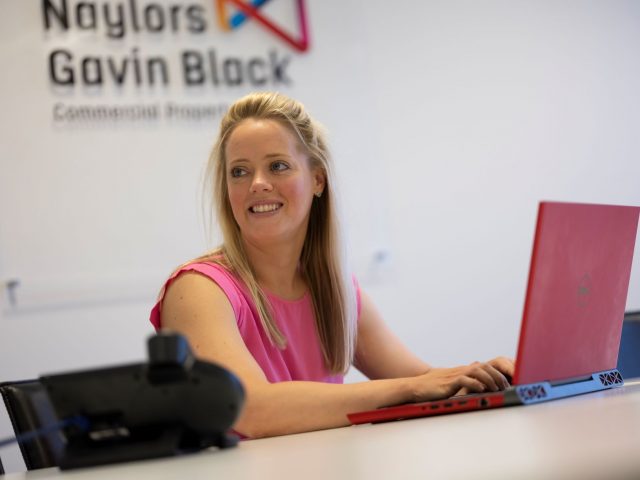 Service charges are an essential component for the successful management of multi-occupied estates and buildings.
However, if not professionally administered problems can arise, which in turn can lead to potential disputes.
Associate partner, Katy Clark, explains how Naylors Gavin Black helps to ensure that service charges work effectively, for both landlords and tenants alike.
At Naylors Gavin Black we manage a diverse portfolio of over 140 commercial and residential properties across the UK. In the case of multi-occupied buildings or estates, we administer service charges to ensure that essential services such as maintenance, cleaning and health & safety compliance are in place enabling them to function at the optimum level.
In order to achieve a successful outcome, our approach to service charge administration is underpinned by 5 key principles:
Transparency
We believe it is imperative to be transparent when dealing with all aspects of service charges.
We provide budgets with separate schedules to illustrate the actual running costs of the property and to communicate how this has been apportioned – ordinarily this will be on a floor area basis.
All of our service charge budgets are issued to clients for approval before being issued to tenants and we provide a breakdown of all management fees, utilities, soft and hard services as well as any exceptional expenditure.
Effective Communication
Communication is key in all aspects of Property Management and at Naylors Gavin Black our clients are provided with a designated Management Surveyor to help maintain effective lines of communication. We keep all expenditure under constant review & report any major variances when they occur.
RICS Standards
Our 11-strong Property Management team is led by three Chartered Surveyors and regulated by the RICS (Royal Institution of Chartered Surveyors). We closely follow the Professional Statement for Service Charges and Commercial Property which took effect from 1st April 2019. This means our services are delivered in line with the industry guidelines for best practice.
Financial Integrity
Our in-house client accountants are responsible for financial reporting, preparation of monthly and quarterly financial reports, the format of which is agreed with each client in advance.
In the event of any dispute or non-payment, our accounts team is the initial point of contact with assistance from the designated management surveyor in terms of the arrears collection process.
Timely Reporting
Subject to agreement, we put in place a timely reporting structure to provide clients with the necessary information over the course of the calendar year. A typical reporting structure can be set as follows:
MONTHLY
Property manager inspection including tenant liaison
Client tenancy report
Client monthly building management report
 QUARTERLY
Preparation of quarterly financial report (principally VAT return)
Inspection and brief report undertaken by the Facilities Management team
Preparation of quarterly service charge budget report to client indicating actual and planned expenditure.
HALF YEARLY
Preparation of half yearly service charge budget report to tenants with circulation and advice.
 ANNUALLY
Preparation of service charge budget.
Preparation of service charge reconciliation.
Liaising with Accountants in preparation of annual accounts (if required)
Building insurance renewal (if required)
Organising AGM's (if required)
Effective Property Management should form an integral component to any property owner and occupier's business strategy and if executed properly, can have a significant and positive outcome for both parties.
For more information on Service Charges and our Property Management services please contact Katy Clark on 0191 211 1566  or katy@naylorsgavinblack.co.uk