Should we look to re-shore UK manufacturing?
July 2020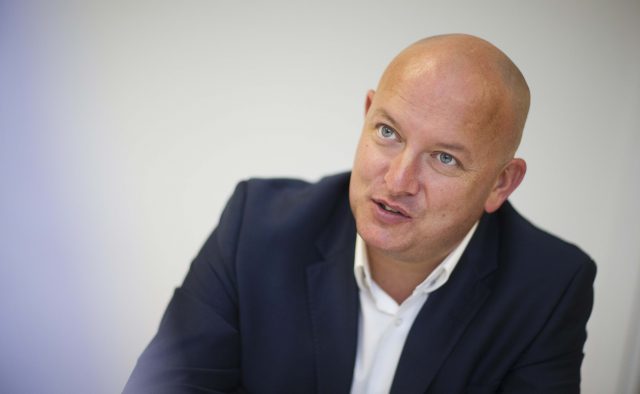 In recent decades, we have gradually seen the majority of UK manufacturing operators transition to a global model whereby individual components are sourced from whichever international supplier can offer the best price, but not necessarily always the best product.
However there is a growing consensus that a return to more onshore production models may offer better prospects thanks to the strong skills, leadership and infrastructure we have in place in the UK.
Furthermore, the challenges faced over the past four months as a direct result of Covid-19 have forced the industrial sector to consider how the future should look with many businesses now focussed on contingency planning.
Back in March and April, the initial response to the pandemic saw the stockpiling of goods from within the UK and the importing of certain goods from abroad where possible, although this was often in direct competition with others from across the globe.
A major difficulty with importing goods when international lockdown and quarantine measures are in place, is when the manufacturing supply chains grind to a halt.
Once the Far East came out of lockdown we saw goods being bulk shipped and those companies which had made orders pre-lockdown, but were not yet back in production, had to try and stockpile these new supplies.
It begs the question that if products are difficult to source in order to keep businesses operating and maintain UK jobs, will we see some sectors wanting to develop and manufacture back in the UK?
During the pandemic, all major food retailers expanded their deliveries and processing operations to cope with high demand and this meant taking up extra warehouse space in the UK.
Clothing retailers struggled with sales as a result of lockdown measures, with demand limited to online sales.  Some of these retailers have also had to look for space to cope with supplies of new clothing ranges coming in for autumn and winter.
At Naylors Gavin Black we have seen first-hand, a surge in demand for industrial and warehouse space for short term occupation from retailers and medical suppliers seeking to ramp up stocks in light of the pandemic.
According to the latest research by Savills, industrial take-up for H1 2020 in the UK reached 22.4m sq ft, 38% above 2019 levels and 66% above the long-term average. Amazon accounted for 36% of this take-up and a further 11% of take-up was for deals where the lease is for less than 12 months due to Covid-19.
Looking ahead, we can expect to see changes in the way many industrial operators function on a daily basis. Perhaps we shall see more automation, alternative working hours and lower stock levels as deliveries move shorter distances.
What has been encouraging is that as the lockdown period continued into June, we saw a growing number of SME's enquire about new and move-on space throughout the North East.
When asked about their plans the same answers came back – this is 'a blip' and 'business has to go on'.  The Bank of England has announced that there will be a sharp rebound in the property market after a sharp decline and this coupled with potential reshoring and business contingency plans will ultimately see high demand in the industrial and logistics sector going forward.
For more information on industrial property availability in the North East, contact Keith Stewart on 0191 232 7030 or email keith@naylorsgavinblack.co.uk