Specialist teaching facility is delivered on time and under budget for Northumbria University
October 2015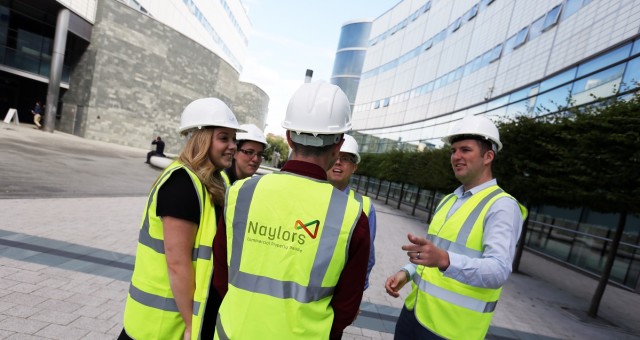 Naylors' Building Consultancy team has recently completed the design of a specialist teaching facility for the faculty of Art, Design and Social Sciences within Northumbria University's City Campus East building.
The project, which was delivered within a demanding programme, was completed on time and under budget. Naylors' role included acting as Contract Administrator, Principal Designer as required by the CDM regulations 2015 and Project Manager.
The re-designed facility will ultimately be used as specialist lab & design space. The brief was to ensure it could house all the specialist equipment with the relevant fire resistant materials and furnishings to provide functional, yet aesthetically pleasing space fit for purpose.
Our Building Consultancy team worked closely with staff to ensure the project met the university department's needs, specifying and tendering the works and liaising with sub consultants and mechanical and electrical engineers to ensure the project was delivered effectively.
Suzi Higginbottom, Building Surveyor at Naylors said: "It was essential that the works were carried out in such a way to avoid disruption to other occupants, given the nature of the building. There was a very demanding programme at all stages of the project from concept to completion which was successfully achieved by our Design Team in conjunction with the contractor, P.F.Burridge."
 For further information about how our Building Consultancy team can help please contact Dean Clark on 0191 211 1558 email: deanclark@naylors.co.uk