Substantial Durham warehouse acquired for £3 million
February 2016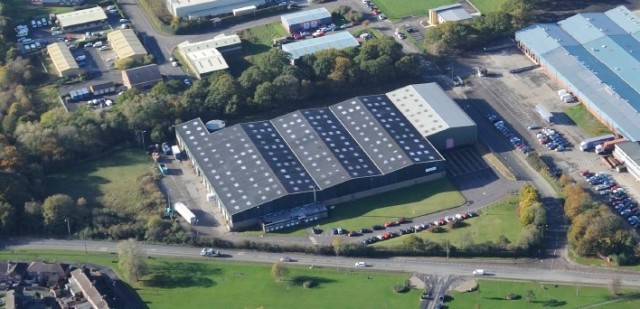 Our Investment team has been busy with a second acquisition in as many weeks.  They have acquired a substantial warehouse at Bowburn Industrial Estate in Durham for £3 million.
The 97,308 sq ft unit and its 6.7 acre site, which was being marketed by Knight Frank, is let on a 10 year lease at £285,000 per annum to women's clothing company, Jacques Vert. The sale price reflects a net initial yield of just under 9%.
The acquisition came about through our membership of the PAI (Property Agents Independent), a network of independent commercial surveying practices spread throughout the UK.
A requirement for a single-let industrial shed was circulated to members of the network's investment panel by Huntingdon-based property agents, Barker Storey Matthews' (BSM), who were acting on behalf of a private property company.
Our head of investment, Fergus Laird, identified the Bowburn property as a suitable match and introduced it to BSM, he said: "We met BSM's client in Newcastle and took them to see the property. Our building consultancy team carried out a detailed building survey and we provided an in-depth report on what is happening in the North-East industrial market, which gave the client sufficient confidence to acquire the building. This is a great result for all parties concerned".
Alan Matthews, director at Barker Storey Matthews added: "This is a great example of two PAI member firms working together to provide a national investment service for our client. Our client had invested quite heavily in the Cambridgeshire region over a number of years with ourselves but had never ventured further north."
We have been members of the PAI network since 2006.