Take the pain out of relocating your business
June 2018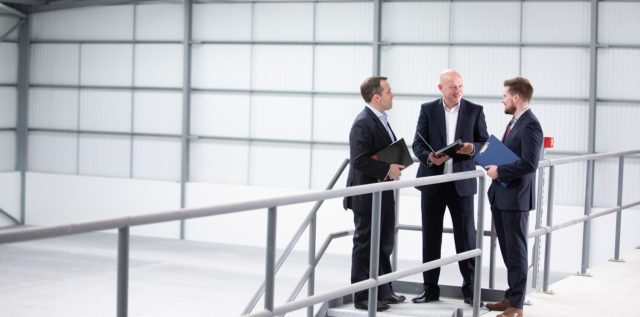 Identifying and securing the right premises is a time-consuming exercise for any business.
Not only can it eat up valuable time, but unless there is a commercial property expert in charge of the task, it is highly likely you will encounter difficulties along the way. Whether you experience problems finding suitable premises in the first place, or have difficulties in negotiating the rent and lease terms, there are many potential pitfalls you need be aware of.
Within the industrial and logistics market, high demand and low supply is making it more challenging for businesses to find good quality space that can accommodate their growth. As a consequence, there is now a need to liaise with a greater number of parties in order to try and identify a suitable opportunity.
Naylors is seeing a definitive trend in design and build schemes to help satisfy demand in the industrial sector. However, this in itself is a more arduous challenge for occupiers who are unaccustomed to this process, given the inability to physically inspect their intended acquisition.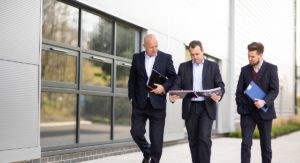 This set of circumstances has prompted many businesses to appoint a chartered surveyor to take care of their property search and relocation. While it is not always widely known that a chartered surveyor can provide this service for occupiers, it is becoming increasingly important for those who want to concentrate on the day-to-day running of their business and take advantage of specialist advice.
At Naylors, we have over 30 years' experience of relocating businesses in the North East. We use our extensive market knowledge to help identify suitable premises and secure favourable terms on your behalf. Our approach to any acquisition, whatever the type of business, follows a straightforward five-step process:
Search – At Naylors, we undertake an extensive property search in line with your individual requirements. Our contacts throughout the property industry enable us to seek out opportunities that may not be available on the open market.
Inspect – By inspecting the identified options, we can report our findings to you, providing advice as to their suitability and narrowing down the options to a precise shortlist.
Negotiate – Naylors provides advice in regard to the prospective lease or purchase terms and negotiate on your behalf. The team ensure the property's condition is suitable, taking advice from our building consultancy colleagues if required, so any potentially costly repairing liabilities are fully considered.
Measure – We make sure the property is the correct size, to ensure that you are getting exactly what you are paying for, and also to limit any potential discrepancies in the future.
Liaise – The team at Naylors will liaise with all of the professionals involved including surveyors and lawyers, keeping you regularly informed so that the transaction progresses as smoothly as possible through to completion.
The feedback we receive after concluding acquisitions tells us that not only do we save clients a significant amount of time, but they greatly value the advice and support throughout the process. Not only do we regularly identify opportunities that our clients are unaware of, but we are also able to negotiate major cost savings, which can have a positive impact on the business' finances for many years.
For further information on Naylors' acquisition services please contact Keith Stewart or Chris Donabie
0191 232 7030 or email keithstewart@naylors.co.uk chrisdonabie@naylors.co.uk