Team Valley offices to undergo £1m refurbishment
October 2014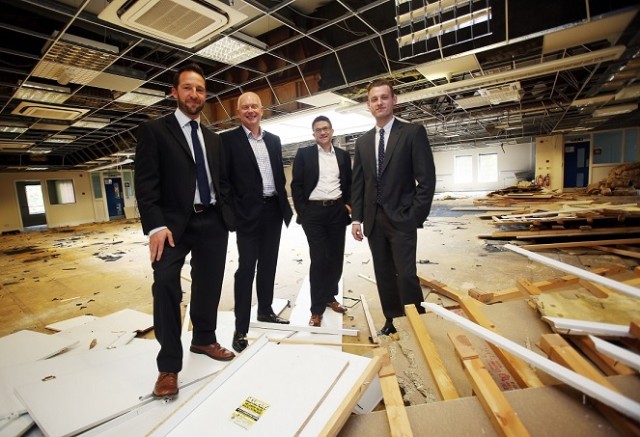 Naylors have been instructed to undertake a £1 million refurbishment of Talipot House, a 17,000 sq ft, two storey office building located centrally on Team Valley, Gateshead.
Naylors will be working on behalf of the landlord, a private London investor, for whom they acquired the property in April.  The multi-disciplinary firm of chartered surveyors previously undertook a similar project on Olas House, a sister building to Talipot House, which was acquired, refurbished and successfully let on a long lease to Gateshead Housing Group.
Head of investment at Naylors, Fergus Laird said; "We are able to offer client acquisition services, building consultancy, letting services and sale of the resultant investment all under one banner.  Our office agency team, headed by Simon Taylor, has been appointed to let Talipot House and are currently in negotiations with a prospective tenant, looking to occupy the refurbished building on an extended leasehold basis."
The building, which is located on Fifth Avenue, was previously occupied by Daisy Communications Ltd and is in need of an extensive refurbishment in order to secure new tenants.
Naylors Building Consultancy team were initially approached to undertake a condition survey and measured survey works of the premises including a full building survey, layout, roof and elevation plans, in addition to organising and overseeing additional specialist investigations via a number of approved consultant partners.
Phil Garner, building surveyor at Naylors said: "Following our preliminary investigations we were instructed to specify, tender and oversee the initial strip out works. Now underway, the design team is being assembled and specification for the proposed refurbishment is due to start in earnest within the coming weeks. The works are to include full renewal of all building services and finishes, remodelling of the reception area with a focus on improving energy performance throughout".
The refurbishment project is due to complete in May next year and Naylors hope to secure an occupier for immediate occupation.