Top 10 reasons to appoint Naylors Gavin Black to manage your property
July 2020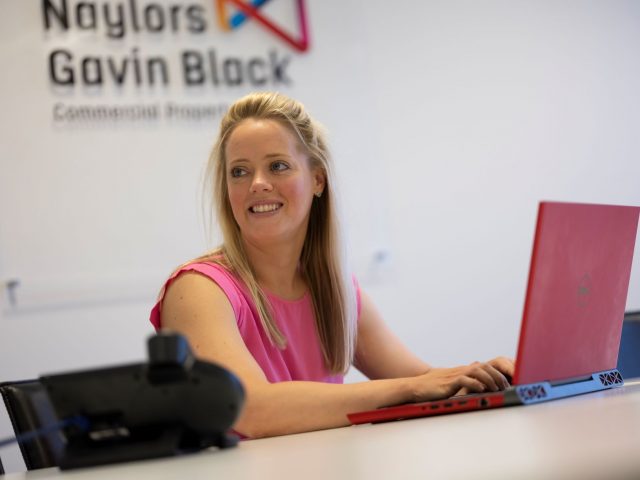 The formation of Naylors Gavin Black in 2019 established one of the region's largest property management teams. With a portfolio of over 140 properties spread across the UK, the team manages service charge funds exceeding £2.5million and collects on average £26million in rent each year on behalf of clients.
Here, Katy Clark sets out ten reasons why property owners and occupiers should consider appointing Naylors Gavin Black as their Managing Agent:
Help is at hand 24 hours a day – Our property management team is based in Newcastle city centre and available during working hours via email and telephone to respond to clients and tenants. Out of office hours our dedicated Helpdesk is able to respond to calls whatever time it is and wherever in the country the issue may be.
We are 'Service Charge' experts – If your property is occupied by a number of different organisations it is likely that a service charge will be needed to look after shared areas. Naylors Gavin Black will manage this on your behalf and keep it running at the optimum level.
Rent and Service Charge Collection – Our accounts team look after all of the relevant invoicing procedures and manage any issues promptly and professionally.
Give your tenants an excellent customer service experience – We have a large and experienced management team who help ensure a seamless experience for tenants.
Regular property visits and tenant liaison – At Naylors Gavin Black we inspect our management properties every 2 to 4 weeks to make sure everything is as it should be and to help identify any issues early.
Bespoke Landlord reporting – We provide our clients with a comprehensive update on their property on a monthly basis, whichever way suits them best.
We are your eyes and ears – When it comes to management properties we liaise with letting agents, building surveyors, contractors, and of course tenants to make our client's life easier and maintain the value of their investment.
Keep up with legislation – Owning commercial property can be complicated but our management team will make sure your property complies with legal requirements to avoid any problem situations.
Financial matters – Our dedicated accounts team will report to you on income and expenditure, provide you with the necessary information to complete your VAT return and liaise with your accountants on year-end reports.
Utilities – Our facilities management team will make sure that all utilities contracts for service charges are regularly tendered and will liaise with providers when tenants change.
For further information on the Naylors Gavin Black property management services, contact Katy Clark on 0191 232 7030 or email katy@naylorsgavinblack.co.uk.