Warm Reception for £1m Wearside Office Refurbishment
October 2021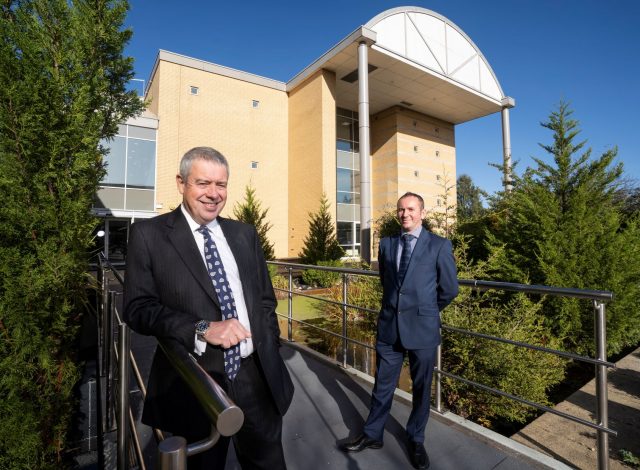 A £1m office refurbishment project that could pave the way to securing hundreds of new jobs for Wearside, has moved a step closer to opening.
The news comes as dozens of commercial property agents, inward investment officials and representatives from Sunderland City Council gathered recently at a launch event on Doxford International Business Park for an exclusive first viewing of the newly revamped One Victory Way.
Following significant investment by landlord Victory Way Doxford Ltd, the building has undergone a major transformation to help accommodate organisations looking for high quality, accessible and flexible office space as the regional economy continues to bounce back from the effects of the Covid-19 pandemic.
More than 34,000 sq. ft. of workspace across three floors could soon be home to hundreds of workers attracted to a site offering good links to nearby transport services, parking for 168 vehicles and several low carbon 'green' features, which include electric vehicle (EV) charge points and low energy lighting.
The launch event follows last week's announcement that customer service business, EC Outsourcing, will create more than 350 jobs after opening a new base at Doxford Park. And with Just Eat announcing that it will create 1,500 new jobs as part of a £100m investment in the area, Sunderland has a growing appeal as an attractive destination for businesses looking to grow, according to commercial property agents Naylors Gavin Black and BNP Paribas Real Estate.
As hosts of the event, which included tours of the property and a Q&A session, the joint letting agents for One Victory Way anticipate strong interest in the offices.
Aidan Baker, senior director at BNP Paribas Real Estate, said: "With Sunderland buzzing as a place to do business, we expect to see a lot of interest in One Victory Way. This sentiment was echoed by those who attended the launch, who were impressed by the site as a location for ambitious businesses looking for well-connected and environmentally friendly office space, as part of their expansion plans."
Chris Pearson, partner at Naylors Gavin Black, added: "The refurbishment really paves the way for a national or international business to take over the building, with the potential to create upwards of 400 new jobs for Wearside. Doxford Park has a global reputation as a first-class business destination, which is why it continues to attract Barclays, More Than, EDF Energy and Nike among other major household names."
Investment in One Victory Way includes measures to manage Covid or similar incidents better – new isolated kitchenettes, ventilation and air conditioning systems, touch free washrooms, dedicated welfare rooms, outdoor seating and extra showers have all been added.
The building's long term carbon footprint will also be reduced thanks to a host of new energy saving and environmental features such as LED lights and additional bicycle storage facilities.