Naylors Gavin Black partner leads national property network into new era
November 2022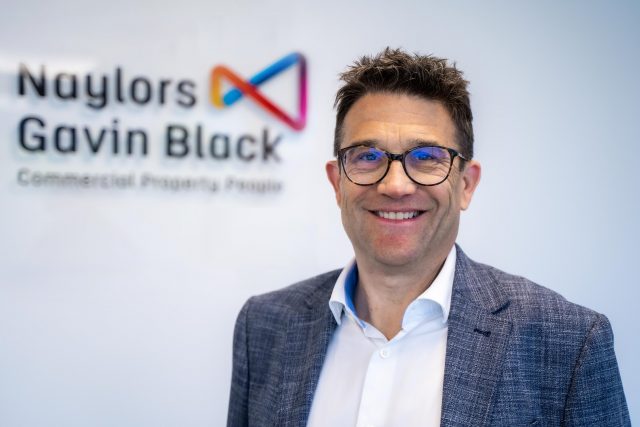 A North East property expert is at the forefront of a new era as he presides over the rebirth of a leading national business network.
Fergus Laird, partner at Naylors Gavin Black, is president of the Commercial Property Network (CPN), which has relaunched with renewed vigour, having previously been known as Property Agents Independent.
The CPN is a collective of 29 privately-owned, highly experienced firms spanning the UK, and acts as a leading voice for the sector.
For more than 50 years it has enabled members to provide a highly personalised approach to clients by offering unrivalled local expertise, nationally, across a wide spectrum of specialisms including commercial investment, building consultancy, property management, capital allowances and environmental surveying.
To mark the launch of the CPN, a reception, presided over by Fergus Laird, was held at RIBA headquarters in central London, which was attended by more than 200 commercial real estate agents and clients.
Fergus Laird, partner at Naylors Gavin Black and president of Commercial Property Network, said: "Today, the CPN is the UK's largest connected network of independent commercial property businesses covering England, Northern Ireland, Scotland and Wales.
"While the organisation has a long and rich history, it is important that it moves with the times. We need to reflect how the network remains relevant and progressive and how its membership comprises agile and entrepreneurial organisations.
"The name change demonstrates how the network is a forward-looking and thinking organisation with an exciting future."
The CPN comprises 29 member companies, which together employ more than 500 surveyors at 59 offices across the UK, which in total look after more than 3,000 commercial and investment properties. Working with a countrywide network of member firms, CPN can deliver a more personalised approach to support its clients' using local firms with a national expertise.
It provides expertise to organisations looking to maximise the management of their commercial property assets, through a range of services including commercial investment, building consultancy, and property management.