Naylors Gavin Black secures 10-year lease with national retail chain
December 2020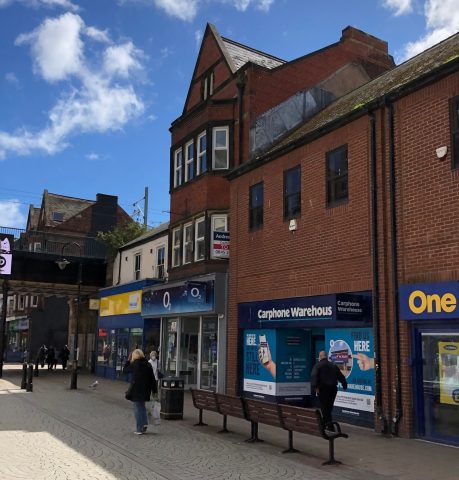 Technology and entertainment goods store CeX has committed to a 10-year term at a premises in South Shields, in a deal negotiated by Naylors Gavin Black.
The retailer is in the process of taking over the shop, at 35-37 King Street, previously occupied by Carphone Warehouse and owned by Goldcrest Properties.
Chris Pearson, partner at Naylors Gavin Black said: "Retail lettings to established national chains are rare in the current climate, so we're delighted to have been able to secure such a high quality tenant on behalf of Goldcrest Properties.
"The area around King Street benefits from recent improvements to public transport access and the town's new £21m Tyne and Wear Metro interchange. This letting demonstrates the impact such projects can have in helping to revitalise busy town centres."
Ewen Cameron of Birmingham-based Cameron Trafford retail property consultancy, who acted on behalf of CeX added: "Small towns such as South Shields are brilliant locations for us and we're proud to be growing our portfolio of more than 380 stores in the area.
"We look forward to the next 10 years on Tyneside!"
Naylors Gavin Black offers services across all types of property, including asset management, development consultancy, facilities management, valuations and advice on matters regarding leases, each managed by a senior solutions expert.