Naylors secure Northumberland Street address for Quiznos
December 2016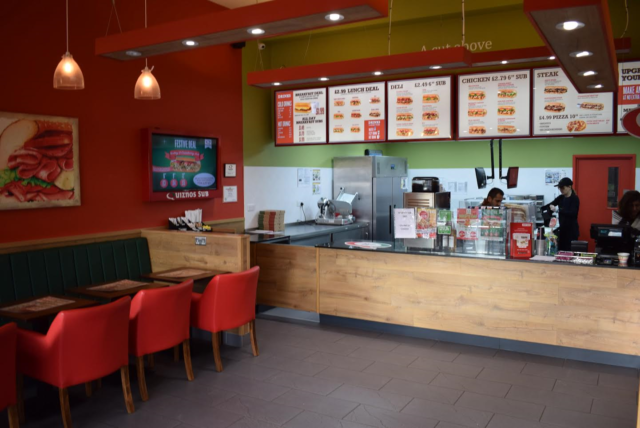 Our Retail Agency team has acquired a Northumberland Street address for international sandwich brand, Quiznos.
Famous for its toasted sub sandwiches, Quiznos launched 30 years ago in Denver, Colorado and now operates franchises throughout 40 countries worldwide.
North East entrepreneurs Raj Sehgal, Ricky Sehgal and Naresh Abrol bought the franchise rights earlier this year for a large geographical area extending from the Midlands up into Scotland.
Mr Sehgal commented 'We appointed Naylors to find a suitable retail unit in Newcastle city centre to help us roll out Quiznos across the region. Quiznos is a great brand with a fantastic product range that should prove to be very popular in the North East.
We already have a shop at Cobalt Business Park and we are looking to acquire further units in and around Newcastle."
After identifying a number of opportunities, Naylors secured Quiznos a 10 year lease on 119 Northumberland Street, a 1,023 sq.ft unit close to Haymarket Metro Station.
James Fletcher, commercial agency surveyor at Naylors said: 'We are really pleased to have been able to work on behalf of Quiznos to help them acquire a Newcastle city centre shop unit. The northern end of Northumberland Street is the perfect location with a large volume of passing trade including students, shoppers and office workers.
We are now looking to secure two further units for Quiznos within the next three months and will be concentrating on busy areas close to transport hubs and high streets with good footfall and seven day week trade."
Quiznos offer a range toasted sandwiches, soups, salads, sliced meats, all-natural cheeses, chef-designed signature sauces and toasted artisan breads.