PROPERTY CONSULTANCY NAYLORS GAVIN BLACK SET FOR GROWTH AFTER PROMOTIONS
August 2022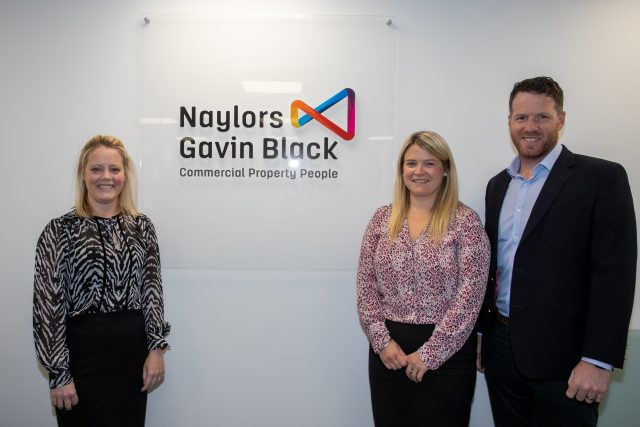 A buoyant North East commercial property market is supporting a string of promotions at independent consultancy Naylors Gavin Black, with several new jobs also in the pipeline.
Naylors Gavin Black is strengthening its leadership team with the promotion of Scott Clarke and Katy Clark to the board table as partners in the Newcastle-based business. In addition, experienced surveyor Jess Ross has been appointed as head of office agency after six years with the firm.
The firm, which handles all aspects of commercial property from sales and lettings, through to building consultancy and property development, has further plans for recruitment to support its growing property management division, which is overseen by Katy Clark.
Angus White, managing partner at Naylors Gavin Black, said: "Successful growth within the commercial property sector requires careful and strategic plannning, including growing and developing your team.
"Wherever possible we look to grow our own talent so that our team can develop within the business and build their careers with us.
"It is an exciting time for the commercial property sector in the North East and our client base and property management portfolio continue to grow. Jess, Scott and Katy have been an important part of our success over the last few years, and I am delighted that they will continue to do so in a more senior capacity."
Naylors Gavin Black is a leading property consultancy and was named by Estates Gazette as the most active industrial agent for the North East in its EG Radius league table. It represented Newcastle-Gateshead at the international property conference MIPIM in early 2022 and counts large PLCs, institutional investors and local authorities amongst its clients.