Six-figure refurbishment helps to transform Aykley Heads office
October 2018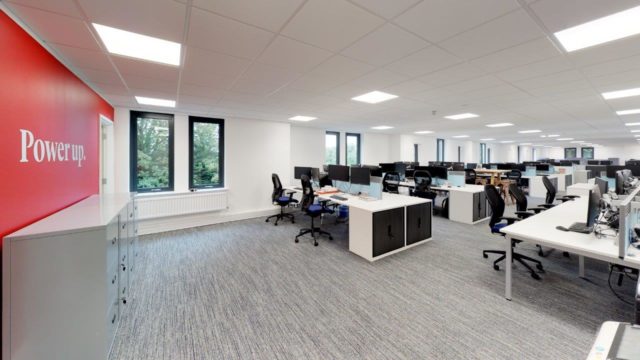 Following the refurbishment of The Stamp Exchange in Newcastle, the North East England Chamber of Commerce (The Chamber) recently appointed Naylors to undertake a similar project at their head office in Aykley Heads, Durham.
Led by associate director Dean Clark, the Building Consultancy team has been responsible for the design, specification, management and contract administration of the £340,000 project.
The works included full internal refurbishment and redecoration of the two storey premises together with replacement of all internal and external doors and rainwater goods.
The installation of new double glazed windows, electric car charging points, LED lighting and a new heating and ventilation system has helped to significantly reduce the building's environmental impact.
Commenting on the project, Dean Clark of Naylors said: "Throughout the duration of the 14-week project our client has remained in occupation so we managed the works in phases across the two floors. The Chamber decanted from the first floor into the ground floor following completion of the first phase to enable the works to continue on the first floor."
Whilst the ground floor suite is occupied by The Chamber, the 2,419 sq.ft first floor suite is currently available to let.
David Langley, chief operating officer at The Chamber added; "We are very pleased with the project Naylors have successfully completed for us, which provides The Chamber with a fantastic standard of office space. The office now provides a very pleasant working environment, which is far superior in terms of energy efficiency. We now look forward to welcoming a new tenant into the vacant first floor suite."