Trio of lettings help industrial estate achieve 100% occupancy
July 2021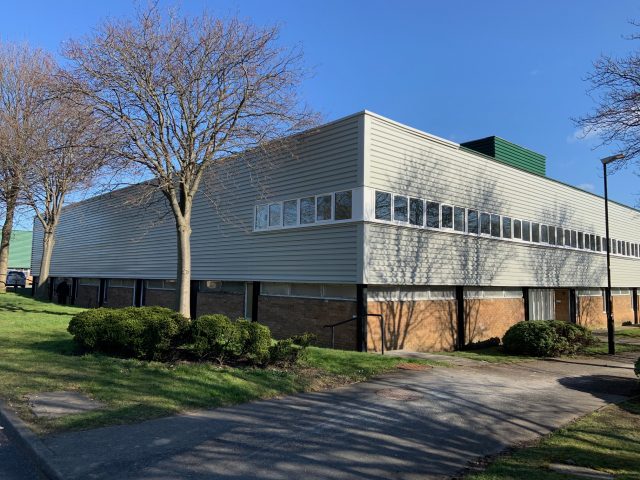 Commercial property lettings totalling 40,000 sq.ft. have enabled an industrial estate on the outskirts of Washington to achieve full occupancy.
Working on behalf of Northumberland Estates, joint letting agents Naylors Gavin Black and HTA Real Estate have brokered the three deals at Crowther Industrial Estate.
The deals see online garden furniture retailer ATM Outdoor Living, cable supplier AEI Cables and vehicle mounted access platforms specialist Ascendant Access taking units which provide additional space to accommodate growth and expansion.
All three units have recently been refurbished, including new lighting, office heating, and fully redecoration to provide good quality commercial accommodation.
Comprising of 15 properties, Crowther Industrial Estate is popular among small and medium sized manufacturing and industrial businesses looking for commercial workspace with good access to the region's main road network, notably the A1, A194 and the A19.
The lettings are the latest deals to be completed in Washington by commercial property specialist, Naylors Gavin Black. The Newcastle-based company recently acted on behalf of developers Buccleuch Property and Argon Properties, who are building a new multi-million pound storage and distribution hub for DPD that will create 125 new jobs.
Keith Stewart, partner at Naylors Gavin Black, said: "This is another big boost for Washington, which continues to be sought after by businesses looking to take advantage of good quality industrial accommodation in a great strategic location with excellent transport links.
"There is a dearth of quality stock at the moment while enquiry levels are high. This is pushing up rental levels but also forcing tenants to look further afield as they may be unable to satisfy their requirements."
Michael O'Driscoll of Northumberland Estates, said: "We are seeing high demand for our properties across the North East. This comes as companies look to develop their operations and require ever larger premises with good road links, which makes Crowther Industrial Estate an attractive location."
Nick Atkinson, director at HTA Real Estate, said: "Regional demand for quality industrial space is at an all-time high, so well located units like these, which have benefited from investment to modernise and refurbish them, are always sought after."
Northumberland Estates has owned Crowther Industrial Estate since 2019. Other tenants on the site include Tripak, Go Plant, Rearo Laminates and Smithers Oasis.